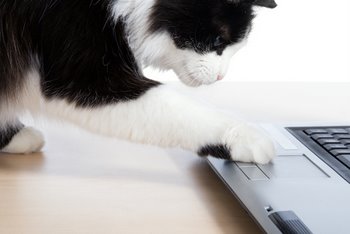 By: Chryssa Rich
For Pets Best Insurance
At Pets Best Insurance, we understand that most pet owners will do quite a bit of research before choosing the best plan for themselves and their pets. Perhaps for this reason, pet insurance comparison websites are growing in popularity. Shoppers can compare pet insurance plans, fill out a form and receive quotes from multiple pet insurance companies at once. It sounds easy, but are they too good to be true? Maybe.
One concern for us has been the inaccurate Pets Best Insurance information we've seen on some third party websites. It can take weeks or months to get our information corrected, and meanwhile, pet owners see incorrect information that we can't control. If it's happening to us, it's probably happening to other pet insurance companies you'd like to compare.
If you're thinking about using a website to get multiple pet insurance quotes at once, here are 5 things you must ask before you proceed.
1. Will you receive actual pet insurance quotes?
Many comparison sites simply share your information with pet insurance companies who will then send you a link to get a dog insurance quote or cat insurance quote. So, you still have to enter all your pet's information in multiple places before knowing your pricing options. If this is the case, it may be faster to compare pet insurance by visiting individual company websites.
2. How accurate is the information?
We offer a variety of deductible levels, plan levels and optional routine care coverage. Most of the comparison sites we've seen, however, show only a fraction of what we really offer. If they're shorting you on Pets Best Insurance info, you're most likely not getting the full picture when it comes to our competitors.
Here's one way to check the accuracy of the site you're using: visit www.petsbest.com in one browser window, and compare the third party site's info in another window. If the information doesn't align, move on. Here's another: look for publication dates on the website's content. If the content is more than 90 days old or there's no date shown, choose another site.
3. Is the website maintained by an active webmaster?
The truth is, most websites exist to make money. Some entrepreneurs build websites, create spaces for ads, then walk away. Look for the site's Contact Us section and send a quick email to see if you receive a response. If you can't find contact information or are redirected to a different site, you may want to steer clear. You should only do business with a company that is easy to contact and will stand behind the information it provides.
4. Who else will receive your personal information?
Always read the website's Privacy Policy to make sure your info won't be sold to other companies. Otherwise you could be bombarded with offers from companies selling everything from chop-o-matics to tile roofing.

Or Call 877-738-7237 to Add a Pet to Your Current Policy
5. Are the discounts legitimate?
Pet insurance pricing and discounting is heavily regulated by state laws – not just anyone can offer a discount. If a third party site is promising special pricing, go directly to the company you're considering to verify the availability of the deal.
And finally, don't waste your time with downloadable "free quote" coupons – we don't know of any company that charges for a quote, and dog and cat insurance quotes are always instant and free at www.petsbest.com.