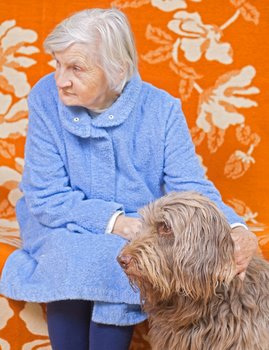 It is common knowledge that as pets age, more pet health issues are likely to arise. Many pet insurance companies counter this fact by putting age limits on their pet insurance plans. This puts the owners of many healthy older dogs and cats at a disadvantage, and could increase the likelihood of further pet health complications.
According to an article written for the Cherokee Chronicle Times, an estimated 75 percent of U.S. households own aging pets. These numbers are startling, considering older pets need proper preventative care, just as young pet do– but may be unable to receive it because some pet insurance companies won't cover them.
Routine tests and services are essential to keeping dogs and cats in great health. Routine care can also prevent more serious problems from arising in the later stages of a pet's life. Simple pet health care services such as teeth cleaning, heartworm testing, or urinalysis could improve the quality of a pet's life, and ultimately leave more money in an owner's pocket.
Luckily, there are pet insurance plans out there, like those offered by Pets Best Insurance, that do not have upper age limitations. Though usual limitations apply (such as pre-existing conditions and preventable diseases), no pet is turned away based on its age, so long as the pet enrolling is at least seven weeks old.
Just as you would take the necessary steps to ensure proper pet health care for anyone in your family, securing the proper pet insurance plan for your four-legged friend is equally important—at any age