Founder and President Dr. Jack Stephens to step down from day-to-day operations, with former COO Chris L. Middleton selected to serve as president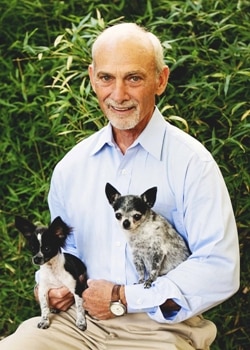 BOISE, Idaho – Dr. Jack Stephens, founder and president of Pets Best Insurance Services, LLC, announced today he plans to retire from his day-to-day responsibilities with the nationwide pet insurance agency in an effort to pursue his passion for travel and spend additional time with his family. Chris L. Middleton, who previously served as the chief operating officer of Pets Best, will now serve as the company's president, bringing decades of valuable leadership experience to the position.
Dr. Stephens, who co-founded the Boise, Idaho-based company in 2005 with CEO Greg McDonald, will remain actively involved in guiding Pets Best's direction as a member of the executive committee, a member of the board of directors and a significant shareholder. Dr. Stephens will also continue to represent Pets Best as a member of the North American Pet Health Insurance Association, a group of pet health insurance industry leaders that he co-founded.
A dedicated veterinarian, Dr. Stephens has remained a prominent figure in his field since he founded the U.S. pet insurance industry in 1981. He went on to present the nation's first pet insurance policy to famous television dog Lassie in 1982. He founded the industry with the vision of reducing incidents of pet owners euthanizing their animals for economic reasons.
"I take tremendous pride in my work during the past 33 years to promote the valuable benefits of pet insurance, but I am ready to take a step back in order to travel and enjoy more time with my family," Dr. Stephens said. "I have complete confidence in Chris' commitment to Pets Best and to advancing our mission of helping pets receive the best care without financial constraints."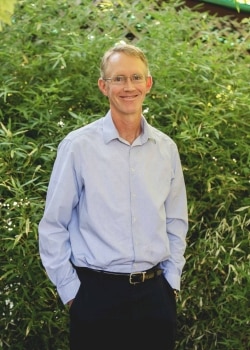 Middleton has worked at Pets Best for more than four years. Initially serving as marketing director, he worked his way up through the company, filling the roles of vice president of marketing and chief operating officer in recent years. As chief operating officer, his duties included overseeing marketing, sales, customer care, information technology and operations. In addition, Middleton was tasked with achieving growth, hitting financial targets and developing product strategies.
Prior to joining Pets Best, Middleton spent 18 years in the technology field at Hewlett-Packard, a Fortune 500 company. During his years with the company, he focused on sales and business development, as well as digital marketing, analytics, and program development and management. A devoted dog owner, the Boise native earned a Master of Business Administration from the University of Oregon and is a certified public accountant.
"In my new role as president, I look forward to continuing our company's efforts to serve as a leader and innovator in the pet insurance industry," Middleton said. "Dr. Stephens built the foundation for our industry, and we will continue to implement his vision as we seek to help a growing number of pet owners afford the finest veterinary care for their four-legged family members."
Pets Best is a nationwide pet insurance agency for dogs and cats, selling insurance plans in all 50 states and Washington, D.C. The company has introduced a variety of pet insurance plans covering a wide range of accidents and illnesses for dogs and cats, including a Feline Illness Plan covering the diagnosis and treatment of feline illnesses, and a Cancer Only Plan covering the diagnosis and treatment of cancer. In 2013, the company expanded its BestBenefit accident and illness plans to cover hereditary and congenital conditions. Pets Best offers reimbursement options ranging from 70 to 100 percent.
In 2012, pet owners filed claims on behalf of nearly 50 percent of all pets insured through Pets Best. Of those, Pets Best received an average of 4.75 claims per pet. Pets Best also offers the fastest client reimbursement time in the industry, with claims processed in two to five business days. The industry average was 7.4 days in 2013, according to the North American Pet Health Insurance Association.
Photo at top: Dr. Jack Stephens, with his dogs Cisco (left) and Torrey (right).
Second photo: Chris L. Middleton, the new president of Pets Best.
About Pets Best Insurance Services, LLC
Dr. Jack L. Stephens, founder and director of Pets Best, founded pet insurance in the U.S. in 1981 with a mission to end euthanasia when pet owners couldn't afford veterinary treatment. Dr. Stephens went on to present the first U.S. pet insurance policy to famous television dog Lassie. Pets Best provides coverage for dogs and cats. Dr. Stephens leads the Pets Best team with his passion for quality pet care and his expert veterinary knowledge. He is always available to answer questions regarding veterinary medicine, pet health and pet insurance. The Pets Best team is a group of pet lovers who strive to deliver quality customer service and value. Visit www.petsbest.com for more information.
Pet insurance coverage offered and administered by Pets Best Insurance Services, LLC is underwritten by Independence American Insurance Company, a Delaware insurance company. Independence American Insurance Company is a member of The IHC Group, an organization of insurance carriers and marketing and administrative affiliates that has been providing life, health, disability, medical stop-loss and specialty insurance solutions to groups and individuals for over 30 years. For information on The IHC Group, visit: www.ihcgroup.com. Additional insurance services administered by Pets Best Insurance Services, LLC are underwritten by Prime Insurance Company. Some existing business is underwritten by Aetna Insurance Company of Connecticut. Each insurer has sole financial responsibility for its own products.
Pets Best is a proud member of the North America Pet Health Insurance Association (NAPHIA).
###