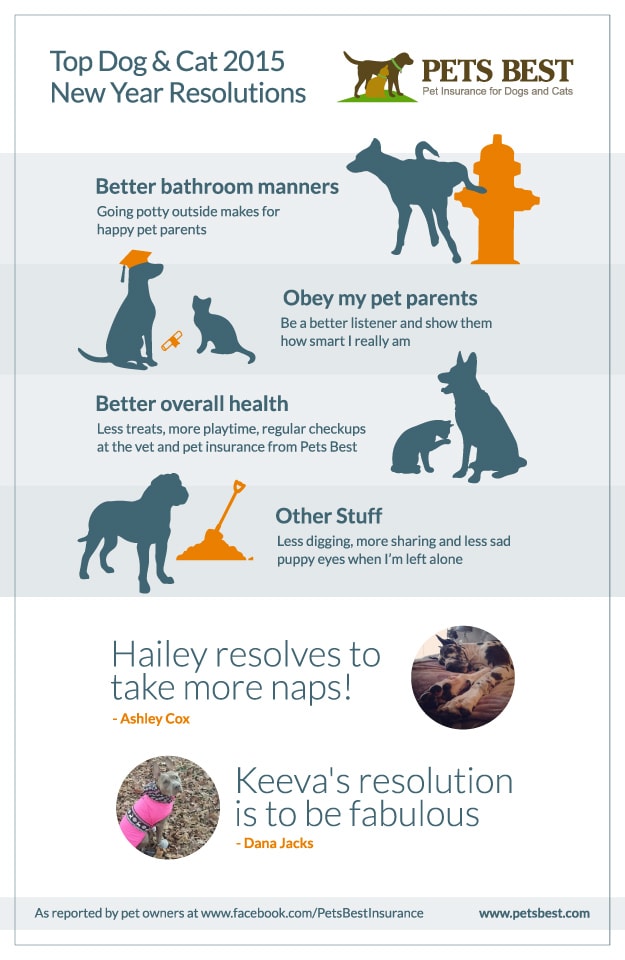 To Share on Your Site:

Please include attribution to www.petsbest.com with this graphic.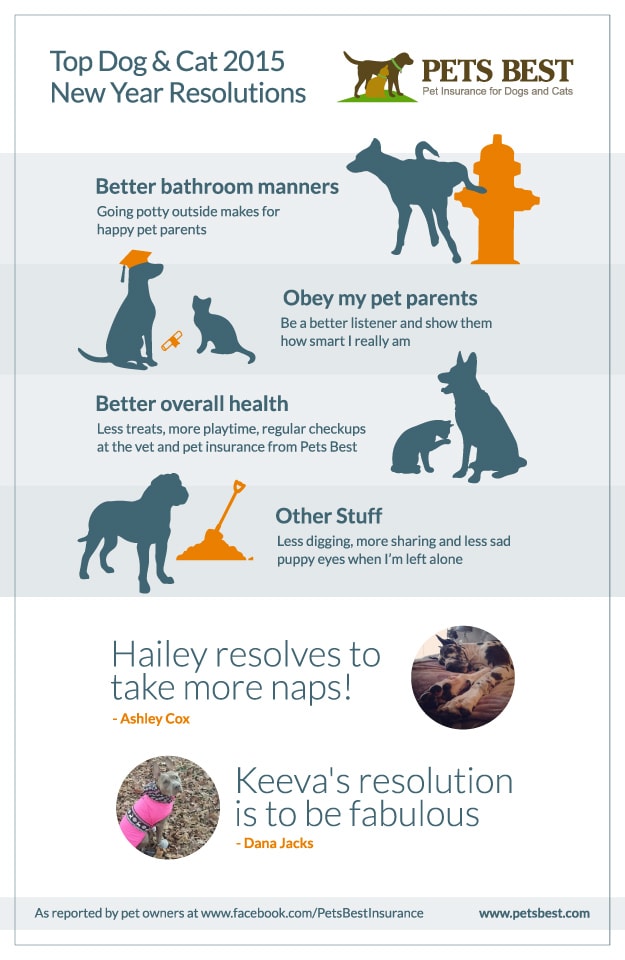 Dog & Cat New Year Resolutions – 2015
1. Better bathroom manners – going potty outside makes for happy pet parents
2. Obey pet parents – be a better listener and show them how smart I really am
3. Better overall health – less treats, more playtime, regular vet checkups and pet insurance from Pets Best
4. Other stuff – more sharing, less digging, and less sad puppy eyes when I'm left alone
5. Take more naps!
6. Be fabulous!
Protect Your Dog or Cat with Pet Insurance!

Get a Quick, Free Quote Online
or Call Pets Best at 877-738-7237