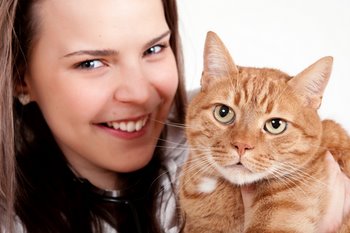 Until recently acupuncture for people was considered a kind of "out there" treatment. It has now become a rather mainstream, but still alternative, treatment option for many medical issues.
It's especially helpful for relieving pain. Amazingly, it is now even used in pet health care and some pet insurance companies even provide coverage.
What is Acupuncture?
Acupuncture is an ancient Chinese treatment that uses small gauge needles inserted into various points in the body. It is a painless procedure. The acupuncture points correspond to areas that generate physiological responses. It's used to treat many diseases and conditions.
Acupuncture is almost always combined with other treatments including massage, breathing exercises, herbal medicines, and healthy nutrition. The effectiveness of acupuncture, which was previously doubted, has been scientifically proven.
Acupuncture Can Be a Pet Health Benefit
There are now vets who are trained in administering acupuncture to pets. If you are considering it, you should consult with a properly certified veterinary acupuncturist. Various illnesses and medical conditions have shown to be effectively treated with acupuncture.
Incontinence, different orthopedic conditions, chronic respiratory conditions, immune-related disorders, arthritis and neurological disorders have all been treated successfully with acupuncture.
Chiropractic Care
Chiropractic care is treatment for the health of the musculoskeletal system, with the main focus being the spine. Chiropractors perform procedures that align the body's joints. Chiropractic care can help neck and back pain and arthritis.
Within the past decade, pets have been increasingly treated with chiropractic care. Many of the ailments for which people seek relief can be helped.
Pet Insurance
Some pet insurance plans will cover acupuncture and chiropractic care. These are usually on plans that included "extras" that go beyond basic coverage. Ask a potential pet insurance company if they offer coverage for these services.