Pet Accidents Increase in Summer
Posted on June 17, 2016 under Dog Topics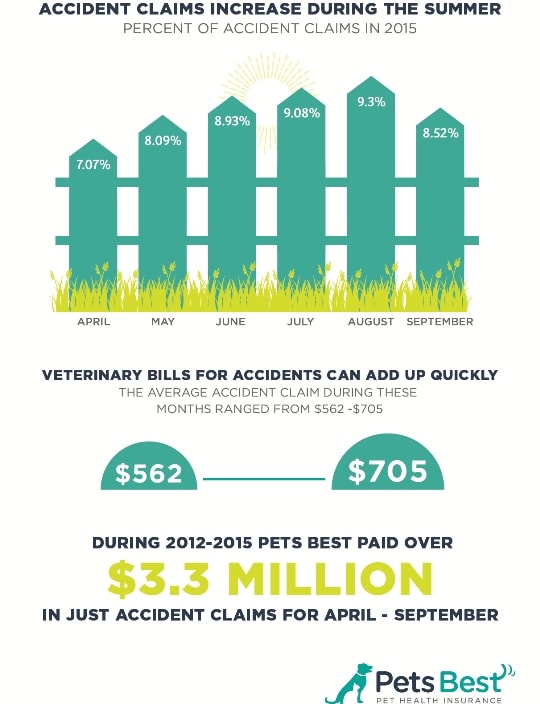 From Pets Best, a U.S. pet health insurance agency for dogs and cats since 2005.
We're more active with our pets during the summer so the likelihood of an accident or injury naturally increases. From camping and hiking, water sports, road trips, and barbecues at friends houses, our pets are there for it all.
Having pet insurance can help take the sting or bite out of those expensive veterinary bills. So that your summertime fun isn't squashed financially.
During the 2015, the percent of accident claims Pets Best pet health insurance received rose during the warm weather summer months.
April 7.07%
May 8.09%
June 8.93%
July 9.08%
August 9.3%
September 8.52%
One accident alone could cost you upwards of $700 at the veterinarian. The average accident claim during these months ranged from $562-$705.
From 2012-2015, during these warm weather months of April-September, Pets Best has paid over $3.3 million in claims just for accidents (this doesn't include any paid claims for illnesses or routine wellness care).
Get a pet insurance quote today. Accident Only plans start at $10/month. The more comprehensive Accident & Illness Plans are commonly around $25 – $45 per month.