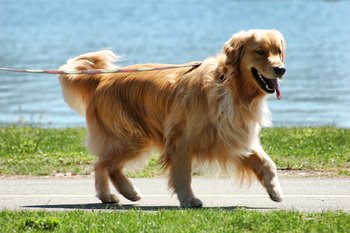 Dr. Jack Stephens is a veterinarian and president of Pets Best Insurance, a provider of pet insurance for dogs and cats
Pet cancer is the most expensive medical condition in pets. Just as with humans, cancer develops in many pets and is very costly to diagnose and treat. And while it can strike at any age, cancer is much more likely to develop in older pets.
Thirty years ago, it wasn't common to treat cancer in pets. But little by little, pet owners began to choose treatment and see that their pets' quality of life could be restored. Today, more pet owners choose to treat their pets when cancer strikes. Diagnosing and treating cancer is costly, but in many cases, treatment can cure cancer and certainly extend a pet's life.
About Our New Cancer Plan
Accident and illness insurance plans offered by Pets Best insurance have always covered cancer. So why did we start offering a Cancer Only policy that covers any malignant cancer in pets?

The answer is simple: You asked for it! After talking to pet owners, we determined that some pet owners only wanted cancer coverage, perhaps for an older pet or a breed more prone to cancer. In addition, they wanted extra cancer coverage they could add to their existing plans.
What's Covered
Our Cancer Only plan for dogs and cats includes coverage for malignant cancers, such as lymphoma, leukemia and mast cell tumors. Reimbursement is available up to $8,000 per year and $30,000 over the life of your pet.
If your pet develops a malignant cancer, this plan will cover expensive diagnostics like MRIs, as well as exams, blood work, surgeries, medications and chemotherapy, whether performed by your veterinarian and or a specialist. In fact, veterinary cancer specialists – oncologists – are increasing in numbers and accessibility for our pets. The care and treatment is expensive, but our Cancer Only plan can provide affordable peace of mind. You'll know even the best veterinary care won't be out of reach when your pet needs it most.
Please note that lumps, bumps and benign (i.e. noncancerous) growths aren't covered.
Options for Purchasing Cancer Only
1. You can add Cancer Only to an existing BestBenefit plan for additional cancer coverage.*
Our BestBenefit plans offer coverage for accidents and illnesses, including cancer. However, you can boost your cancer coverage by adding an additional $8,000 in annual cancer coverage to your current policy.
2. You can buy the Cancer Only plan by itself.*
Our Cancer Only plan offers up to $8,000 in annual coverage and up to $30,000 in lifetime reimbursement starting from $8 per month.
It only takes a minute to get a no-obligation quote for your pet. If you're already a policyholder, give us a call at 877-738-7237 and we'll be happy to quote a Cancer Only addition to your current plan.
*Not available in WA or MA.