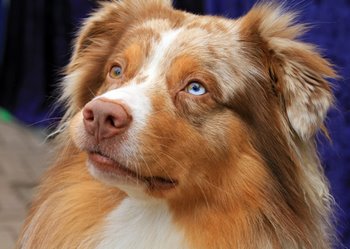 By: HR
For Pets Best Insurance
Revised Per-Incident Plans
Pets Best Insurance has long offered pet owners comprehensive pet insurance coverage by presenting a variety of options at a number of price points. But recently, we've made a few changes that will provide even greater benefits and more options for you and your pets! Read on to learn about some of the exciting changes we've made.
Reimbursement Levels
If you're a current Pets Best Insurance policyholder, you're probably familiar with our plans. While we've always offered our policyholders a flat 80% reimbursement on their claims (after the deductible) we're happy to announce that policyholders can now choose their own level of co-insurance in the amounts of 70%, 80% or 90% reimbursement! With more co-insurance options, pet owners will be able to adjust their premium and lower their monthly cost to fit their budget.
Per-Incident Deductibles
With Pets Best Insurance, having a per-incident deductible means you only pay your deductible one time for each separate incident. For illustrative purposes, we'll use the example of a dog that breaks his leg. With a per-incident deductible, you can take your dog into the vet as many times as necessary for treatment of the broken leg, until you reach your plans' per-incident limit.
That means your deductible would only be taken out one time, as the broken leg is defined as "one incident." Policyholders have always been able to select from a $100, $250 or $500 deductible. Now, in addition, pet owners will also be able to select a $50 per incident deductible. Just as in any other type of insurance, the higher the deductible, the lower your monthly premium will be and vice versa. Now, with more deductible and co-insurance options, we're confident pet owners will find a plan that's perfect for their pet and their budget!
Lifetime Limits
Another great change we've made is increasing lifetime limits:
• The former maximum lifetime benefit for the Pets Basic Plan was $42,500
• The former maximum lifetime benefit for the Pets First Plan was $100,000
• The former maximum lifetime benefit for the Pets Premier Plan was also $100,000
Now all three of the pet insurance plans' lifetime limits are $200,000!

Or Call 877-738-7237 to Add a Pet to Your Current Policy
Hereditary Coverage
Many pet health insurance companies omit hereditary coverage from their policies altogether, Pets Best Insurance wants to help pet owners afford hereditary treatment, while at the same time, keep the premiums as low as possible. Pets Best Insurance has always offered a limited reimbursed amount for hereditary conditions, but now, we've increased our hereditary coverage!
• The hereditary lifetime benefit for the Pets Basic Plan is now $750 versus the former $500.
• The hereditary lifetime benefit for the Pets First Plan is now $1,500 versus the former $1,000.
• The hereditary lifetime benefit for the Pets Premier Plan is now $3,750, versus the former $2,000.
Full coverage for behavioral, pregnancy and mortality
Another great change we've made for our policyholders was removing sub-limits for the behavior pregnancy and mortality benefits we offer! Before, pet owners' claim reimbursements were capped at amounts as outlined by their plan. So for example, if you had the Pets Basic plan, you could only receive up to a $200 reimbursement for behavioral claims, $300 for claims related to pregnancy and $200 for mortality expenses like cremation.
We've decided to remove those limits, which now means pet owners can receive reimbursement for behavioral, pregnancy and mortality (cremation) up to their per-incident limit! This means more coverage for behavioral issues diagnosed by a licensed vet and more coverage to help your pet through her pregnancy. Additionally, we've completely removed the deductible for mortality expenses.
*The explanations provided in our insured blog communications do not replace actual Policy terminology. They are brief explanations to assist you in understanding how your Policy operates. Please refer to your actual Policy form for all terms, conditions, limitations and exclusions.