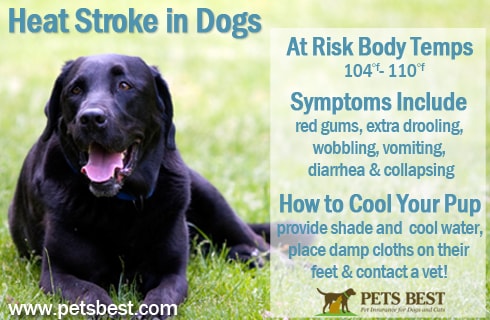 How to recognize heat stroke in dogs.
Body Temperature
At risk body temperatures range from 104 to 110 degrees farenheit.
Symptoms of heat stroke
Symptoms include red gums, extra drooling, wobbling, vomiting, diarrhea and collapsing.
If you suspect your dog has heat stroke
If your dog gets overheated provide shade and cool water, place damp cloths on their feet, and contact a veterinarian immediately.