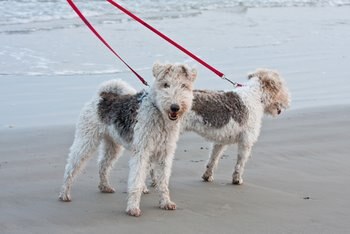 When boarding and doggie day care are not options and family and friends are unavailable, it's time to look into dedicated, in-home pet sitting services.
Those with one well-mannered cat or a healthy dog and a fenced-in backyard might be able to get away with hiring a neighborhood teenager in lieu of a professional pet sitter. However, the level of professionalism required is proportionate to the number of pets in the home, pet health, and how often services are needed.
Sittercity.com and Care.com are two reputable membership sites where caregivers and pet sitters are listed by zip code, often with background checks and reviews included. Not all individuals listed are professionals, but these sites are great for pre-screening potential sitters and setting or negotiating affordable pet sitting fees.
Pet Sitters International also has a pet sitter locator on its website, petsit.com. Founded in 1994, PSI is the go-to source for professional, accredited pet sitters. These care providers are often bonded, carry pet insurance (for sitting services), and have been educated in dog and cat health care, nutrition, and business and office procedures.
"The U.S. Department of Labor reports that animal care and service workers held 220,400 jobs in 2008," wrote Karen Maserjian Shan in The Poughkeepsie Journal. According to the October 2008 article, Wappingers Falls Dog Day Care Does Well, pet sitting services are only going to become easier to come by.
"Employment of animal care and service workers is expected to grow 21 percent between 2008 and 2018, as the pet population is expected to grow," Shan wrote.