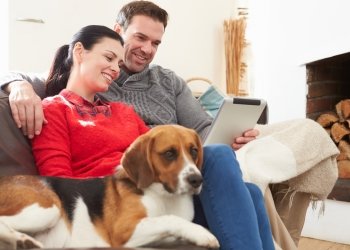 Pet Insurance Explained: Why Fast Claims and Reimbursements are Important
By Pets Best Insurance Services, LLC, a U.S. pet insurance agency for dogs and cats.
Pet insurance can be a confusing topic, so at Pets Best we want to help you understand how pet insurance works. Here is why it's important that your pet insurance agency processes claims fast and reimburses you quickly.
Reimbursement Model
Pet insurance operates on a reimbursement model. What that means is that you take your sick or injured pet to the veterinarian and pay the vet bill when you go to check out, just like you did before you had pet insurance. At Pets Best, you then you submit your pet insurance claim along with your proof of payment for that veterinary bill. Pets Best then reimburses you on that claim/veterinary bill.
Claim Processing Time & Direct Deposit
Since you are paying for the veterinary visit upfront, and then waiting to be reimbursed, it's crucial that you get reimbursed quickly. Once the claim is processed, we can release the reimbursement payment. Our customers can provide us their direct deposit information so that the funds will get released directly into their checking or savings account. This is all easily managed in their online customer portal or by contacting customer care.
Some pet insurers don't offer direct deposit and will only reimburse you with a check. So even if they process the claim in 7-10 business days, you still have to wait for a check to be processed, printed, and then mailed before you'll receive your reimbursement.
Imagine if you paid a $2,000 veterinary bill upfront and then your pet insurance took 6-8 weeks to pay you back. If that was on your credit card, you'd be charged interest. If you paid with your checking or savings, your available cash reserves would be on hold for weeks until you got paid back. This is why Pets Best puts so much emphasis on processing claims quickly. It's stressful enough worrying about your pet when they're sick or injured, so we want to relieve the financial stress as soon as possible.
What to do next?
Questions? Contact us, we're here to help!
Email Us Here
1-877-PetsBest (877-738-7237)
Mon-Fri 7AM – 7PM | Sat 10AM – 2PM | Mountain Time
Want to get a pet insurance quote for your dog or cat? Click the button below to get a quick, free quote online. Or call to get a quote at 877-738-7237.