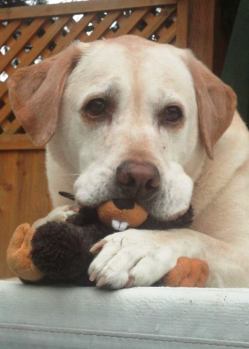 By Dr. Marc, a veterinarian and guest blogger for pet insurance provider Pets Best Insurance.
About Labrador retrievers
Height (to shoulder blade): Males 22 1/2 inches to 24 1/2 inches tall; Females 21 1/2 inches to 23 1/2 inches
Weight: Males 65 to 80 lbs; Females 55 to 70 lbs
Color: Black, Yellow or Chocolate
Life Expectancy: 10 to 12 years
Coat: Short, straight and dense
Energy Level: High
Exercise: Daily
Is a Labrador retriever the right breed for you?
Labradors consistently make the top of the list of most popular American breeds for a good reason. They are famous for their loving and eager to please temperament. With their ease of training, good nature with children and other pets, along with their extreme intelligence, this breed makes a great family and companion dog. They do require a lot of human contact, exercise and mental stimulation, as boredom can lead to inappropriate behaviors like chewing. Obedience training is best started young.  They are average shedders, with a need for only routine grooming.
5 Common medical issues with Labrador retrievers
| | | |
| --- | --- | --- |
| Medical Issue | Avg. Claim Amount | Most Expensive Claim |
| Ear Infection | $228 | $4,365 |
| Skin Allergies | $690 | $12,679 |
| Arthritis | $973 | $12,749 |
| Foreign Body | $1,764 | $9,682 |
| Hip Dysplasia | $850 | $6,604 |
According to the number of dog insurance claims Pets Best  receives.
Top Photo is Kuva, a yellow lab chewing his stuffed toy. Submitted by Kristi B.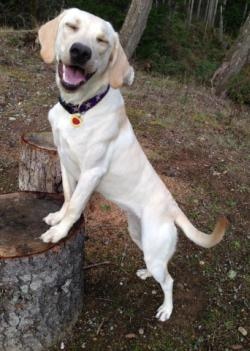 Bindi says, "Cheeeeesssseeee!" Submitted by Sandy M.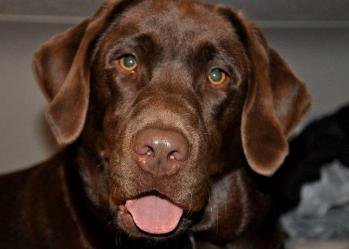 This is handsome Hank. Submitted by Angie F.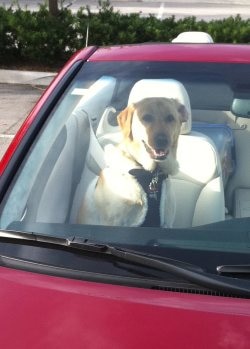 Lady cruises around town in a convertible, and gets quite a few double takes! Submitted by Jeff D.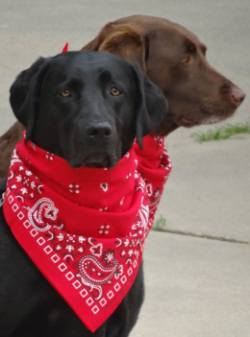 These two pups are ready for the parade. Submitted by Kelly M.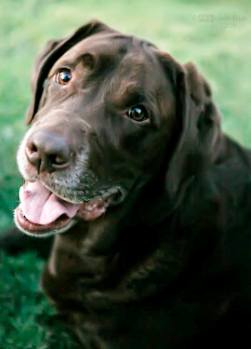 Ripley a chocolate lab who went prematurely grey at 4 years old! He's nearly 10 years old now.  Submitted by Susan O.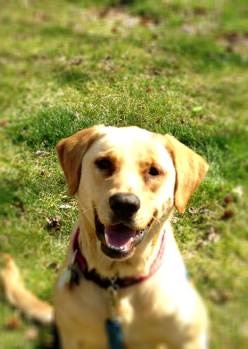 Trane sits happily. Submitted by Rebecca S.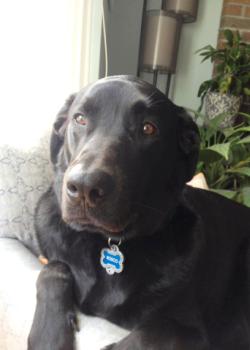 Rosco lounges on a couch. Submitted by Wendy W.