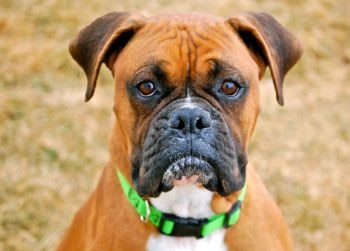 By Dr. Marc, a veterinarian and guest blogger for pet insurance provider Pets Best Insurance.
About the boxer dog
Height: Male 22.5"-25"; Female 21"-23.5"
Weight: Male 65-80 lbs; Female 50-65 lbs
Life Span: 8-10 years
Coat: Short and straight
Color: Brindle, Fawn or White
Energy Level: High
Exercise: Daily
Is a boxer the right dog breed for you?
The Boxer is typically bred for a stable temperament and is generally good with children.  They can be aloof around strangers and are good watchdogs, but also love human contact.  They are high energy and require daily exercise and play sessions to stay mentally challenged.  Boxers are very intelligent, somewhat independent and possess great strength and stamina.  They can have a well developed prey drive, making off-leash activities ill advised.  They have low grooming needs.  Boxers don't tolerate extremes in temperatures well.
5 Common medical issues with the boxer dog breed
| | | |
| --- | --- | --- |
| Medical Issue | Avg. Claim Amount | Most Expensive Claim |
| Ear Infection | $173 | $952 |
| Skin Allergies | $620 | $5,771 |
| Anaphylaxis | $256 | $1,488 |
| Cancer | $2,364 | $11,680 |
| Benign Tumors | $467 | $2,718 |
According to the number of dog insurance claims Pets Best receives.
Photo at top by Matt Hands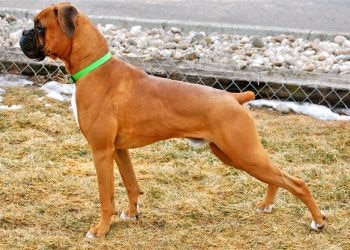 Photo by Matt Hands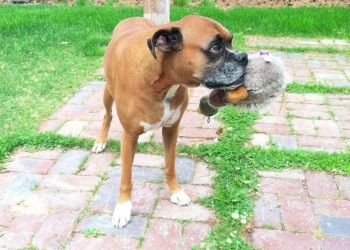 Bella the boxer playing with her duck toy. Submitted by Carrie T.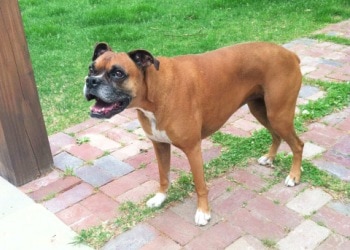 Bella the boxer smiles for the camera. Submitted by Carrie T.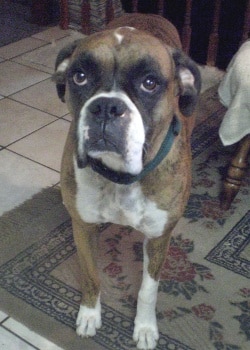 Buddy the boxer is sometimes a clown and a fierce protector. Submitted by Glennda.

Protect Your Boxer with Pet Insurance


Get a Quick, Free Quote Online
or Call Pets Best at 877-738-7237