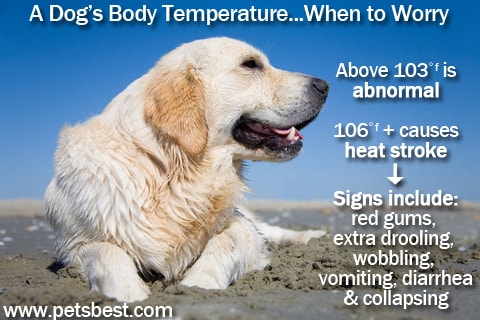 As a pet insurance provider for dogs and cats, Pets Best Insurance knows first hand how summer-time heat can be dangerous for pets.
-When a dog's body temperature rises above 103 degrees Fahrenheit that is abnormal.
-A dog's body temperature of 106 degrees or higher causes heat stroke.
-Heat stroke symptoms in dogs include red gums, extra drooling, wobbling, vomiting, diarrhea and collapsing.

Get a Quick, Free Quote Online or
Call Pets Best at 877-738-7237