The Zika virus has been all over the news due to the birth defects it can cause in unborn babies and the illness it causes in adults. People living in tropical areas and those travelling to these areas have undoubtedly heard of the illness; travel alerts have been issued and people have been urged to take precautions to avoid mosquito bites.
But what about our pets? It might leave you wondering if cats or dogs can be infected or can transmit the virus.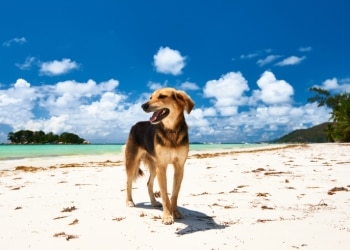 Zika is transmitted solely by the bite of a specific species of mosquito (the Aedes species). It cannot be transmitted to you from your pets, even if they happen to be bitten by an infected mosquito.
At this time Zika virus does not appear to be able to infect animals, although there has been little research in this area according to the CDC (Center for Disease Control). Additionally, there have been zero cases of Zika illness in any domestic or wild animal species.
By Dr. Fiona Caldwell, a veterinarian and writer for Pets Best, offering pet health insurance plans for U.S. dogs and cats since 2005.