4th of July Pet Safety Tips
Posted on June 19, 2017 under Pet Health & Safety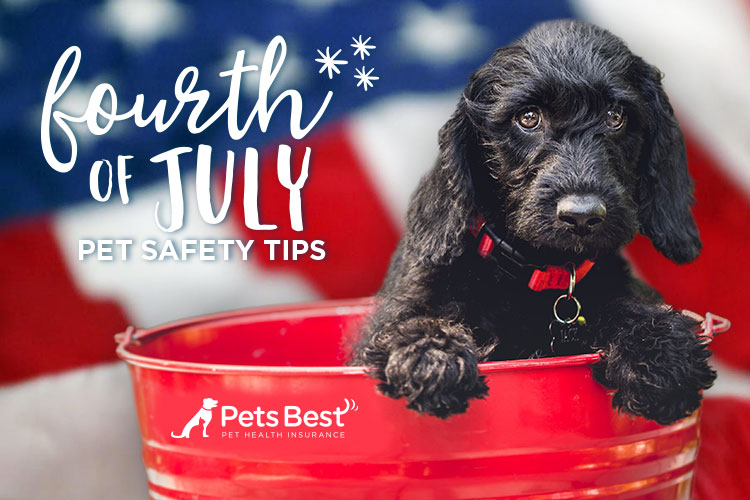 Fireworks on and around the 4th of July can scare dogs and cats causing them to run off. Shelters get flooded this time of year with lost dogs and cats due to the fireworks. Here are tips to keep your pets safe.
1. Keep dogs and cats inside your home.
2. Turn on the radio or TV to muffle noise.
3. Have proper identification on your pet (their collar with tags and consider a microchip as well).
4. Distract your pet by playing with them.
If an accident or injury does occur and you have to visit the veterinarian, having a Pets Best pet insurance plan can help make veterinary bills more manageable by reimbursing you on veterinary costs from 70-90%. Visit PetsBest.com to learn more.