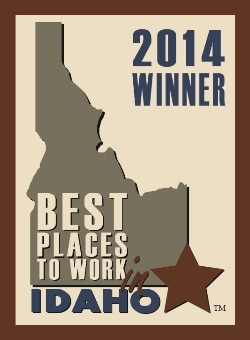 BOISE, Idaho – Pets Best Insurance Services, LLC (Pets Best), a leading U.S. pet insurance agency, announced today it has been named one of the Best Places to Work in Idaho for the second consecutive year.
Pets Best is among a select group of businesses recognized in 2014 by the Best Places to Work in Idaho, an annual collaboration between the Idaho Business Review and POPULUS, an Idaho-based marketing and HR research firm. Pets Best was highlighted in the Small Employers category, featuring companies with 20 to 99 employees.
The Best Places to Work in Idaho awards are distributed based on the results of confidential employee surveys designed to measure general workplace satisfaction. The program rates companies by their employees' feedback in five key areas, including compensation and benefits, employee growth and development, and work-life balance. The surveys also measure workplace environment and company management.
Pets Best, founded in 2005 by veterinarian Dr. Jack Stephens, offers a wide range of unique perks for its team members. The agency promotes a fun, animal-friendly work environment, with employees encouraged to bring their pets to the office. This invitation extends beyond just dogs and cats, with a number of other animals, including baby ducks, making appearances at the agency. In addition, Pets Best offers comprehensive benefits, including paying for pet insurance for employees' four-legged family members.Read More…