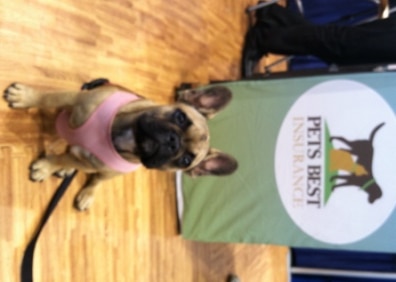 Meet Zoey, an adorable six month old French bulldog. Zoey came to play with us at the Pets Best Insurance booth at the American Veterinary Medical Association's annual conference held this past weekend in Chicago.
Still a puppy, this frenchie loved to lick and nibble people's feet. She also enjoyed laying on her back and attempting to bite her leash while doing so!
We love the sassy, playful nature of frenchies. What do you love about frenchies?

Get a Quick, Free Pet Insurance Quote Online
or Call Pets Best at 877-738-7237