World Veterinary Day Focuses on Rabies Prevention
Posted on April 29, 2011 under Pet Health & Safety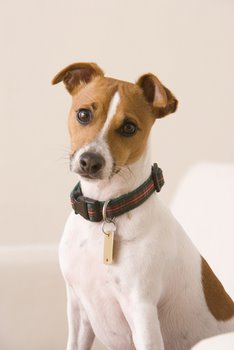 In 2000, the World Veterinary Association set the last Saturday of April to be designated as World Veterinary Day. A theme is selected for the day each year, and the 2011 theme is to raise awareness of veterinarians' role in rabies prevention and control.
Several rabies warnings have already been issued around the US in early 2011, mostly due to non-domestic animals found with rabies. This includes skunks in Allentown, PA, one of which bit a resident, and a raccoon in Titusville, FL. One horse was euthanized in Virginia after it was found to be suffering from rabies, as well.
When raccoons are found to have rabies, the first thought should be to keep dogs and cats safe while outside to avoid being bitten. According to a brochure printed by the American Veterinary Medical Association, dogs and cats "that have never been vaccinated and are exposed to a rabid animal may need to be euthanized or placed in strict isolation for six months."
It's easy to keep pets safe with rabies vaccinations, however, as part of a dog and cat health care regimen subsidized with lifelong pet insurance.
Other rabies control tips from the AVMA include:
•Don't allow pets to roam free. Cats should be kept indoors and dogs supervised while outside.
•Spay and neuter to prevent the urge to roam. This procedure is easily healed from when performed at a young age, and made affordable with cat and dog insurance.
•Don't leave garbage or pet food exposed outdoors to prevent attracting wild animals.
•Don't attempt to handle wild animals or keep them as pets.