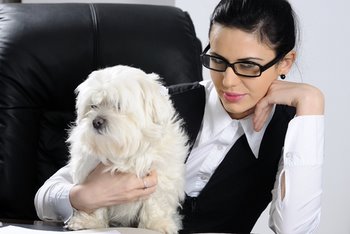 By: Dr. Jack Stephens
Pets Best Insurance President and Founder
1. How are you reimbursed?
I mention this area because reimbursement issues can become your biggest area of discontent if you receive less than you anticipate for your pet's medical cost.
Some pet insurance companies reimburse or pay claims based on a "set" benefit schedule. The problem with this is the schedule may not reflect what you are actually charged for veterinary care. For instance, if your pet had a broken leg that cost you $3,000; the pet health insurance company that operates from a benefit scheduled may reimburse a lesser amount after the deductible. This can be considerably less; leaving you with the balance. Pick a plan that pays a flat percentage (such as 80%) of your cost for pet health care and avoid this pitfall.
2. How long will it take to be reimbursed?
This is another important facet of cat or dog insurance that you may not initially understand why it matters. After all, with human health insurance, you go to your doctor and they submit the bills to the insurance company. The length of time this process takes is probably of little concern to you because your doctor or hospital is waiting for the funds, not you.
In contrast, with pet health insurance, you pay the veterinary cost upfront and then submit your claim to the pet insurance company, who will then pay you back. With pet insurance you are out-of-pocket for the cost up front and you may incur interest expenses on your credit card if your reimbursement is not timely from the pet insurance company.
It's a good idea to ask what the average time is from receipt of a claim until payment is rendered by your pet insurer. If the company acts evasive, you have your answer; you will likely be waiting for your money for some time. Seek pet insurance companies that have a good history of paying their claims quickly. In addition, ask if they offer direct deposit, which can expedite your reimbursement.
3. How easy is it to file a pet insurance claim?
Another pitfall to avoid are the companies that make it difficult for you to file a claim and track your claims status. You should seek a pet insurance company that allows your claim to be filed electronically (email) for faster service. Also seek a company that will provide you with an email confirmation once they received your claim. And better yet, do a pet insurance comparison to find a company that will directly deposit your funds quickly.