Posted by: H.R.
Pets Best Insurance Editorial Manager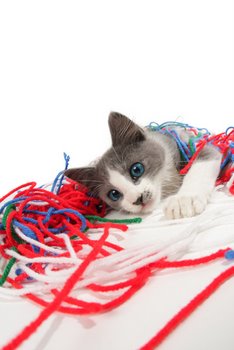 Cat insurance can be a lifesaver for not only your cat but for your wallet and bank account as well. It only takes one diagnosis of a disease and your cat will require treatment for the rest of his life. The costly treatments can be a financial burden if your cat is not covered by cat pet insurance.
Once your cat exhibits any cat illness symptoms, you need to have them examined by your veterinarian. Because most cat diseases have similar symptoms, various tests will need to be performed to rule out other diseases and to diagnose what disease the cat has. Some of the tests that need to be performed may include blood tests and urinalysis.
After a diagnosis is made, treatment for the disease can begin. The treatment that is needed will depend on the disease that is diagnosed. If the cat is very ill, a hospital stay may be needed in order to get the cat stabilized before they can return home. Treatment for the disease is then continued at home. The cost of treatments for diseases can add up. Having pet insurance will allow you to provide the treatment your cat needs without having to worry about the costs of their care.
In addition to illnesses, cat health insurance covers accidents as well. If the cat needs a trip to the emergency room, you don't necessarily worry. Some cat insurance providers will help cover the treatments needed, even at an emergency or specialist clinic. Cat insurance allows you to concentrate on getting your cat healthy without having to worry about financial implications.