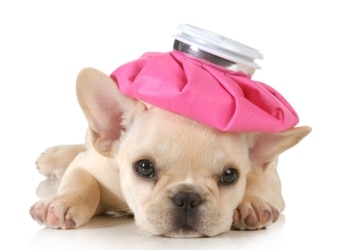 By Therese Pope, a freelance writer based in California.
Pet wellness plans give you peace of mind that your pets will live a longer, happier and healthier life. According to the American Pet Products Association, in 2014 pet owners spent over $15 billion on vet care in the U.S., including routine care costs. Preventive vet care such as regular teeth cleaning is often neglected by pet parents. They usually wait until pets have chronic dental problems before taking them to the vet. The American Dental Veterinary College (ADVC) reports that painful dental conditions happen gradually and are more common in middle-aged and older pets. In order to prevent periodontal disease, the ADVC recommends frequent removal of plaque and tartar on pets' teeth.
Preventive Vet Care Keeps Pets Healthy
Regular vet check-ups and diagnostic tests can detect health problems early before they become life-threatening for pets. Wellness plans are a cost-effective way to reduce large vet bills and are structured to cover routine care expenses. These are the most common preventive services covered in wellness plans:
• Annual exams
• Vaccinations
• Spaying & neutering
• Dental/teeth cleaning
• Blood panel
• Fecal & urinalysis tests
• Flea, tick, and heartworm prevention
No Deductible Required for Wellness Plans
Unlike pet insurance policies, wellness plans do not have a deductible and for each covered item, you'll get reimbursed up to a pre-specified amount for the year. For example, if you chose a plan that pays $50 for an annual exam you pay $50 at the time of service. You then file a claim with your pet insurance company and are reimbursed for $50.
How to Add Wellness Plans to Pet Insurance Policies
Accident and illness pet insurance plans cover accidents, illness, and hereditary and congenital conditions but do not cover routine care. Wellness plans are optional coverage and can be added to pet insurance policies. You can add routine care coverage when you first sign up for pet insurance or at a later date. Providers such as Pets Best allow you to sign up for their wellness plan within 30 days of your effective policy date.
Pet insurance companies do not cover pre-existing conditions so it's important to insure pets when they are puppies and kittens. Pets Best insures cats and dogs as young as 7 weeks old. By adding a wellness plan, your pet stays current with much-needed vaccinations. A strong, healthy immune system is crucial for young pets because it prevents them from getting a chronic illness or disease.
Before you invest in a pet insurance policy, make sure the provider offers a wellness plan option. For example, Petplan and Trupanion do not offer wellness coverage but Pets Best offers BestWellness, an affordable routine care plan for dogs and cats. By adding wellness coverage to your policy, you not only reduce costly vet bills but you stay on top of your pet's healthcare throughout the year.
Pets are Family and Deserve the Best Vet Care!
Get a Quick, Free Pet Insurance Quote Online
or Call Pets Best at 877-738-7237