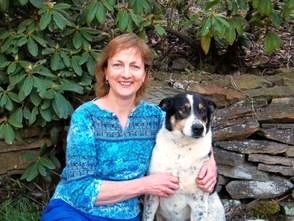 Do you know a veterinarian who has made a powerful impact on your fur family? In 2010, Pets Best developed the first-of-its-kind My Vet's the Best Contest — with the purpose of allowing pet owners around the nation to acknowledge these professionals for their outstanding service and compassionate care. Yet again, we've received hundreds of submissions for our final contest of 2016, and are pleased to announce the finalists. The stories that follow are a testament to the many ways veterinarians are making a difference, both in their local communities and beyond. Meet Dr. Nancy Meyer, our third finalist.
Dr. Meyer is a 31-year-veteran of the veterinary industry, having practiced both small and large animal medicine since her graduation from the Virginia-Maryland Regional College of Veterinary Medicine. She now practices at Elk County Veterinary Clinic in Saint Marys, Pennsylvania, and her special interests are general medicine and surgery. Dr. Meyer is also a member of the Delaware Veterinary Medical Association, American Veterinary Medical Association, and Elk County Humane Society.
When not at the clinic, Dr. Meyer spends time working with her husband on their small dairy farm. For fun, she enjoys horseback riding, walking her dogs, playing tennis, having campfires, going sledding, cross-country skiing, and reading. Read on for our Q&A with Dr. Meyer.
Why did you decide to become a veterinarian?
As a child, I first decided to become a veterinarian due to a deep love of animals instilled in me by the time spent on my grandparents' farm (only goldfish were allowed at home).  Later I realized that even more important was enjoying interacting with the many sorts of people whose animals one would see as a vet. I enjoyed the challenge of problem solving that would be needed to arrive at diagnoses, and the intellectual stimulation of finding out how bodies and medications work and the need for continual education. Lastly, I could see that it would be a job that would provide endless variety and the satisfaction of making a positive difference in the lives of animals and their people.
What do you enjoy most about being a veterinarian?
I most enjoy making animals get better, whether it's saving an animal's life by surgically removing an intestinal obstruction, suturing up a messy wound, seeing a scabby hairless coat turn full and glossy, adding years to the life of an old cat with thyroid problems, or delivering a mal-positioned calf when both it and the mother cow would die without intervention — and making their people happy as a result. I also enjoy working with my caring, hard-working, fun "work family" at the office.
What makes you unique in your field?
I've always been a generalist, rather than a specialist, so I don't feel I have unique veterinary skills. I do truly care about my patients and their owners — lying awake worrying about them sometimes at night, delighting in patient recovery, saddened by losses. I try to give owners options about patient care and be respectful of their choices, and treat them as I would want to be treated. I also like to have fun at work (for example, why not shake the medicine into solution dancing to "Shake it up baby now…"?).
What does it mean to you to be nominated for this award?
I feel honored to have been nominated.
What would you like to say to your clients and community who nominated and voted for you?
I am very thankful that anyone would appreciate my efforts on behalf of animals in Elk County, and I'd love to be able to use the prize, if won, to do some good by helping animals whose owners can't afford treatment.
If you win the contest with the most votes, how do you plan to use your $1,000 prize?
If I were to win, I'd use the prize for a Good Samaritan fund at our clinic to help pay for needed care for some pets whose owners couldn't afford it.
Fun Pet Fact:
Dr. Meyer owns two older dogs that are devoted friends: Toby, a 14-year-old German Shorthaired Pointer "who is still running around like a pup" and Simon, a 16-year-old mixed breed with generally good health, despite sleeping the majority of the time. Their three cats add to the menagerie: Muesli, a talkative, black and white domestic longhair; Plumpy, a little black domestic longhair that excels at hunting; and Edwin, a handsome buff and white domestic longhair. The Meyers also own three horses: Max and Sam, both American Quarter Horses; and Aztec, an elderly little Arabian/American Paint Horse Dr. Meyer rescued when its previous owner was ready to put it down ten years ago.
If you enjoyed reading about Dr. Meyer continue to visit our blog, where we will share in-depth Q&A sessions held with the remaining finalists. Learn more about the My Vet's the Best Contest by clicking here. You may vote for Dr. Meyer or any of the other finalists once a day through Thursday, November 17th, 2016 on the Pets Best Facebook page.