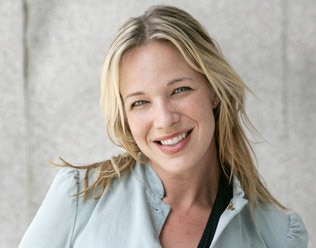 In a recent article on vetstreet.com, veterinarian Dr. Patty Khuly explains why even though she's a veterinarian, she still needs pet insurance for her own pets. Especially for her French bulldog, Vincent, who has had a host of health issues.
Dr. Khuly says, "The reality…is that life is unpredictable and there's always the possibility that your pet will suffer illness or sustain trauma. And since there's no telling which it'll be — a trouble-free life or one like Vincent's — adopting pet insurance is how veterinarians increasingly recommend pet owners act responsibly to hedge against the very real prospect of financial euthanasia.
But pet insurance isn't just for pet owners. Indeed, if Vincent's story has taught me anything, it's that even veterinarians need pet insurance. Really. Here's why:
1. Because vet care is not free for veterinarians. Contrary to popular opinion, veterinary care does not suddenly become free when you become a veterinarian. Though my own personal store of knowledge is always on tap (though, technically, I still make student loan payments on it), I also require drugs, supplies, equipment and infrastructure — not to mention the staff to make it all happen.
Not free at all, is it? Consider it merely discounted compared to what it would cost you.
2. Because medical care is increasingly pricey. While in years past veterinary care might've been had at more affordable prices, the scary truth is that almost no other sector of the economy is currently experiencing price inflation akin to that of health care.
While some of this is due to the fact that we have rapidly growing expectations for what medicine can do (for humans and animals), in veterinary medicine a whole lot of that comes down to outsized price increases for drugs and supplies. And since the chain of supply for veterinary products is nearly identical to human medicine's, is it any wonder even veterinarians are experiencing a decline in the affordability of our own pets' vet care?
3. Because specialty care is so good today. Veterinary medicine can do way more than it once could. Ten years ago no one would have advocated for the kind of surgical techniques that served Vincent so well these past few years. Back then we would have bemoaned the terrible state of French Bulldog breeding, consoled ourselves with pithy platitudes like "at least we don't have to put him through it" and dispensed with the fantasy of a dog so severely afflicted maintaining a somewhat normal life.
Today, by contrast, vet medicine is elated at the results of our high-tech imaging and top-notch neurosurgery… Though imaging and surgery like Vincent's typically cost between $10,000 and $15,000, veterinarians like me are thrilled that we're not relegated to the sole option of spending $600 on a K-9 Kart.
That is, if we can afford it.
4. Because I have only so many favors I can cash in. Vincent was fortunate enough to have been granted the fullness of veterinary medicine's offerings without involving the standard cash outlay. The neurologists, surgeons and radiologists who donated their time to his cause were begged and cajoled into service and paid handsomely in pizza and cookies — with some positive PR thrown in…
Nonetheless, I do believe I've cashed in my favors for at least a decade. It's time to do the responsible thing and turn to pet insurance from now on."
Article originally published in May 2013 on vetstreet.com. Photo courtesy of  vetstreet.com.