Boise, Idaho – Union Plus has selected Pets Best, a leading U.S. pet insurance agency, to offer pet health insurance plans to the 12.5 million members of AFL-CIO unions. Pets Best was selected for their comprehensive plans, flexible coverage options and outstanding customer service. Union members will receive up to a 10% discount on pet insurance plans.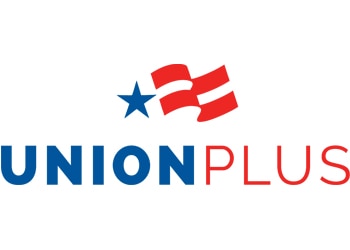 "We wanted to provide the millions of union families with dogs and cats a way to reduce the high costs of the veterinary care," Union Plus CEO Mitch Stevens said. "We selected Pets Best as our pet insurance provider because of their genuine commitment to quality customer service and customizable coverage options."
Pets Best was founded by a veterinarian in 2005 with mission to save pets. Since then, Pets Best has paid over $130 million in pet insurance claims to pet owners across the country. Pets Best offers more plan options and price points than nearly any other U.S. pet insurance company, ensuring pet owners can customize their plan to fit specific needs. With a consistent focus on high customer satisfaction, Pets Best reimburses customers quickly when they submit a claim. With Pets Best, there are no networks, customers can use any licensed veterinarian, including emergency vets and specialist.
Union Plus, founded by the AFL-CIO in 1986, uses the collective buying power of America's 12.5 million union members to deliver top-quality benefits and services at competitive prices to working families. Union Plus offers a wide-range of programs, including credit cards, home mortgages, discounts on wireless service from AT&T, insurance protection, and travel, recreation and entertainment discounts. To learn more, visit unionplus.org.
###
About Pets Best Insurance Services, LLC
Dr. Jack L. Stephens, founder of Pets Best, started pet insurance in the U.S. in 1981 with a mission to end euthanasia when pet owners couldn't afford veterinary treatment. Dr. Stephens went on to present the first U.S. pet insurance policy to famous television dog Lassie. Pets Best provides coverage for dogs and cats. Dr. Stephens' passion for quality pet care and his expert veterinary knowledge guides the Pets Best team. He is always available to answer questions regarding veterinary medicine, pet health and pet insurance. The Pets Best team is a group of pet lovers who strive to deliver quality customer service and value. Visit www.petsbest.com for more information.
Pets Best is a proud member of the North American Pet Health Insurance Association (NAPHIA).