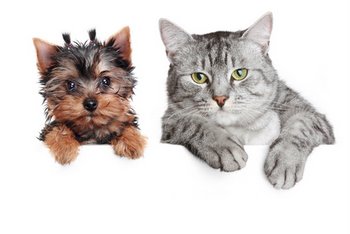 Choosing the best pet insurance plan for your pet can seem confusing, but researching all of your options will help you compare pet insurance and decide which plan is the best fit for you and your pet.
The SPCA has come up with a list of "10 Things You Should Know Before Purchasing a Policy" to help you understand what you should look for when choosing a pet insurance company and an insurance plan for your pet.
1. The first thing they recommend is choosing a deductible that fits your family's financial situation the best. Which type of plan would work better for your family– a plan with a lower monthly premium but a higher out-of-pocket cost, or a plan with a higher monthly premium with a lower out-of-pocket cost?
2. Another thing to look consider are policy limitations. Check the per-incident limit and the lifetime limit allowed. Make sure the limits are high enough to realistically cover the expenses of pet health care for your furry friend.
3. One of the most important things to look for when choosing a cat or dog health care policy is what the plan will cover. Review all of the details regarding what the plan covers and what is does not cover so you are sure of the coverage you will receive.
4. You and your veterianarian should choose the course of treatment for your pet. Choose a plan that won't limit your treatment choices.
5. Make sure that you clearly understand how the reimbursement process works. There are two ways your reimbursement can be calculated. Either a percentage of your total bill will be repaid to you, or a percentage of a "benefit schedule" (which can limit reimbursement amounts) will be reimbursed to you. Be sure you understand how much of your pet health bills the plan will actually cover.
6. Find out if they allow you to choose any vet you wish or if there is a network of vets that you must choose from. You will want to be able to use your primary veterinarian, and any specialists your vet may refer you to.
7. Choose a plan that doesn't limit your treatment choices based on a benefit schedule. Benefit schedules will also limit the amount you are reimbursed for treatment.
8. Go with a company that your vet recommends. Veterinarians will likely know which companies are better than others.
9. Check that the pet insurance is licensed in your state. If the company is licensed in your state then the state government regulates the company.
10. Give customer service a call to make sure they are helpful and available to answer any questions you may have. You want a company that you will enjoy working with not a company that you will have to work against.