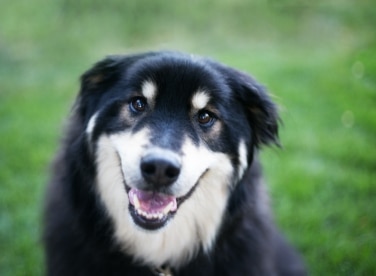 In our ninth year of insuring dogs and cats, the top 10 most popular breeds have remained relatively consistent. However, we have noticed definite trends during the years, with certain breeds gaining popularity and others falling in the rankings.
Tracking data on 234 dog breeds and 46 cat breeds, we have listed the top 10 breeds for both dogs and cats in 2014.
Top 10 Dog Breeds of 2014
1. Mixed breed
2. Labrador retriever
3. Designer/hybrid
4. Chihuahua
5. Yorkshire terrier

6. Shih tzu
7. Golden retriever
8. German shepherd
9. Boxer
10. Maltese
Top 10 Cat Breeds of 2014 
1. Domestic feline
2. American shorthair
3. Maine coon
4. Siamese
5. Bengal
6. Persian
7. Ragdoll
8. American longhair
9. Russian blue
10. Sphynx
Mixed breed dogs make up about 30 percent of all dogs insured by Pets Best. Designer/hybrid dogs are becoming increasingly popular for several reasons. Certain breeds including the goldendoodle, a mix between a golden retriever and a poodle, have seen a rise in popularity due to the fact that they shed minimally, making these breeds ideal for people with allergies.
In addition to these rankings, the ever-popular Labrador retriever held second place for most popular dog breeds. Among the top cat breeds, domestic feline breeds represent 77 percent of all cats insured. These breeds include the domestic shorthair, domestic medium hair, domestic longhair and mixed breed cats.
Some people might have a negative perception of pit bulls, but this muscular breed ranks 16 on our list of the most insured breeds. In the pit bull category we include the American pit bull terrier and the American Staffordshire terrier. At number 12 on the list, the Pomeranian is on the rise. This small, fluffy, breed was made famous in recent years by Internet sensation Boo, "the cutest dog in the world," and reality TV star Giggy Vanderpump, who has gained widespread attention on the show "Real Housewives of Beverly Hills."
Mixed breed cats remain in the top two for the second year in a row. While purebred cats are usually viewed as the most sought after, the popularity of mixed-breed cats remains strong with the influence of well-known cats such as the ever-popular Grumpy Cat.
Protect Your Dogs & Cats with Pet Insurance!

Get a Quick, Free Quote Online or
Call Pets Best at 877-738-7237