Posted by: H.R.
For Pets Best Insurance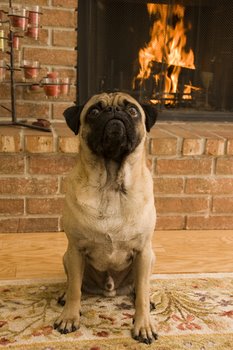 With the cold winter months upon us, it is imperative that pet owners take precautions when it comes to pet health in the winter. Betsy McFarland, senior director of companion animals for the Humane Society of The United States, cautions pet owners that, "our pets are particularly vulnerable during this frigid season, and with just a few extra precautions you can help make sure that they stay safe and healthy."
For outdoor dogs and cats, the best way to ensure your pet stays warm is by providing a shelter to protect them from the wind and cold. An insulated dog or cat house should be placed off of the ground to help keep it warmer. The floor of the house should be covered with straw or cedar shavings.
Pets that live indoors are not used to being in the cold. Also, dogs and cats that are young, old, or those with short hair are more likely to be affected by the cold. Small dogs can be kept warm while outside by putting a small dog sweater or coat on them.
Once dogs come in from being outside, make sure you dry them off thoroughly. If you live in a home without a carpet, be sure to provide a warm place for them to lay, such as a blanket or dog bed. It will provide a place for your dog to curl up for a long winter's nap.