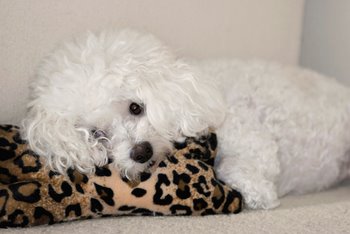 Pet insurance comparison takes time, but you want to pick out a plan that best suits you and your cat or dog. If you're leaning towards a particular plan, start there, comparing it to others' terms and conditions of coverage.
Pets Best Insurance
The following are the selling features of Pets Best Insurance:
• The pet insurance company's founder is a vet and had 25 years of experience in the pet insurance industry before starting the company.
• The company is a member of NAPHIA, the North American Pet Health Insurance Association.
• You can choose any licensed vet, anywhere in the world.
• MRIs, CAT Scans, and X-rays are covered.
• Prescription medications are covered.
• The plan covers cancer and many other illnesses and accidents.
• Claims are processed fast and the company now offers Direct Deposit Reimbursement.
• You are reimbursed 80 percent of your actual vet bill, after your deductible.
• Their entire policy is available as a download on their website, including a list of hereditary exclusions.
• There are no upper age limits.
• The company offers additional BestWellness coverage, which covers routine care costs as an add-on.
"Alternative" Therapies
Unlike other pet insurance companies, Pets Best Insurance covers the following treatments:
• Acupuncture
• Chiropractic care
Get a Quote
Starting with the above information, thoroughly read Pets Best pet insurance policy and then ask for a coverage quote coverage for your pet(s).
Compare Cat Insurance and Dog Insurance
After you have learned all you need to know about this particular pet health insurance company, compare its features and coverage with several others—then you can make an informed decision.