Posted By: H.R.
Pets Best Insurance Editorial Manager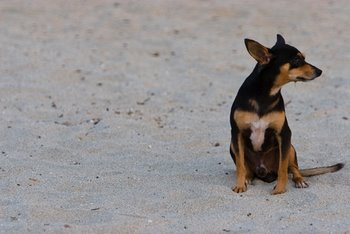 It can happen to the best pet parents: the beloved family dog becomes lost. Visitors can come over and inadvertently leave a door open one second too long. A dog can be frightened by a loud noise while in the yard and dash out of site in a moment. A fun trip to the dog park can end in terror when the dog runs out the opened pet safety gates. Even those prepared pet parents who have purchased pet insurance for potential accidents or illnesses may not be prepared for their dog bolting.
In the event that a dog is lost, quick action is necessary. The first places to call with a description of the dog and the location where it was last seen include:
• Police
• City shelter or "pound"
• Humane society
• Local veterinarians (in case the dog is injured and brought in by a good Samaritan)
After these calls are made, posters with photos should be printed and taken to the above listed locations. Notices should also be placed online, at sites like petfinder.com and craigslist.org.
Craigslist, a free online classified ads site, is a hotbed of lost and found pet ads as well as "pets available for adoption" ads.
When Laurie and Michael Gordon of Ohio lost their dog Hunter, they did all the right things to try to locate him. Someone noticed their efforts and alerted the Gordons that a similar looking dog was posted for sale on Craigslist. The people who had found Hunter made no attempt to find his owners.
According to the Akron Beacon-Journal, "the ad on Craigslist stated that the dog's owners were looking for a 'new home for our 18-month-old Jack Russell Terrier . . . he is good with kids and other dogs. He is housebroken as well. He loves to cuddle and loves attention. We have a baby due in just a couple of weeks and we want to ensure he gets all the attention he deserves.'"
When the Gordons responded to the ad, they were told that the dog had already been sold and there was no last name or phone number for the new owner.
The dog also had no license and wore no identification tags, so it was impossible for the Gordons to prove that Hunter was theirs. Fortunately, the mass media attention caught the eye of someone who recognized Hunter, and the Gordons got their dog back.
Ensuring your pet is equipped with ID tags and acting fast to find your lost pet can help ensure a safe arrival home.