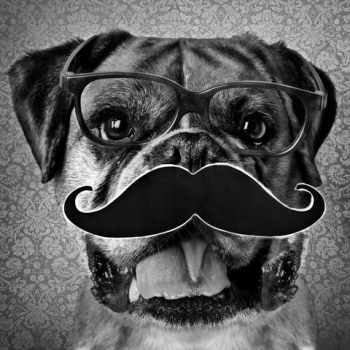 By Pets Best, a pet insurance agency for dogs and cats
In honor of raising awareness in November for Prostate Cancer, many men support the cause by growing mustaches and beards—while in turn raising donations. Well at Pets Best we thought, dogs and cats already have facial hair, so why shouldn't they get in on the action?
So here's the deal, we're having a 'Stache Bash Picture Contest! Post pictures of your dogs and cats sporting mustaches and beards (real or fake) on our Facebook, or email them to us at petsbestpromos@gmail.com. Submit photos now through November 30th.
We'll choose one winner to receive a $25 Amazon.com gift card, and we'll donate $100 to the Movember Foundation which supports "world-class men's health programs that combat prostate and testicular cancer and mental health challenges." (Movember.com)
The 'Stache Bash photo winner will be announced Monday, December 2nd on our Pets Best Facebook page.
I "Mustache" You a Question, Is Your Pet Protected?

Get a Quick, Free Pet Insurance Quote Online
or Call Pets Best at 877-738-7237