By: Chryssa Rich
Pets Best Insurance Marketing Associate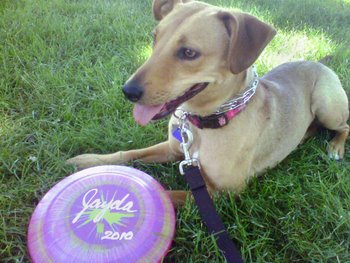 I first heard about pet insurance almost six years ago when I saw a magazine ad which directed me to a website for a quote.
I can't remember which company it was for, but I remember the pet insurance rates listed were about $20 per month, per pet. Being a broke graduate student at the time, I didn't make the purchase.
It surprises me today how many pet owners have faced daunting vet bills, yet how few have heard of pet health insurance. And now that I work for Pets Best Insurance, people always ask "How much would it be for my 8 year-old Great Dane?" or "Would your plans cover my cat's urinary tract problems?" I can't provide pet insurance rates off the top of my head, of course, but I do always let them know they can get an instant quote any time at www.petsbest.com.
There are a few things to consider when shopping for a pet health insurance company. While excellent customer service, fast payment and easy online account maintenance is a plus (Pets Best Insurance offers all of these), for many of us, it comes down to monthly pet insurance rates. When I adopted my dog Jayda last spring, I was pleased to discover I would've chosen Pets Best Insurance even if I didn't work here. Because Jayda was a shelter dog, one company gave us 45 days of coverage included with her adoption fee, and offered a discount for the first month after that. However, after doing a little research, switching to Pets Best Insurance was a no-brainer.
For me, it was important to have a variety of deductibles to choose from, in order to get the perfect monthly pet insurance rates. I also didn't want to be nickled-and-dimed to death with things like extra cancer coverage. (Pets Best Insurance plans cover cancer, so long as the cancer isn't pre-existing.)
I was surprised to see some companies require a full 30-day waiting period, so you're paying for an entire month with no coverage—which didn't seem very fair to me, and didn't seem to make sense for my dog's health care.
Other factors in my search included age limits and continuous care. Some companies won't insure older pets. Still others start their policies fresh every year, meaning that anything previously covered can be regarded as a pre-existing condition. That defeats the entire purpose of dog health care insurance, if you ask me. And what if my dog were to get sick just before our policy renewed? We wouldn't have much coverage at all. Thankfully with Pets Best Insurance, we don't have to worry about any of that.
When you're comparing pet insurance rates, make sure you consider all the above. It's also important to determine what you can afford each month, and how much you can comfortably part with as a deductible. All Pets Best Insurance plans cover 80% of covered expenses after a deductible is subtracted. Additionally my company's pet insurance rates are all inclusive and include some of the highest payout limits in the industry.