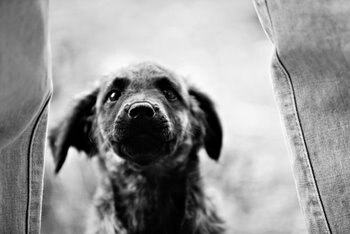 No one likes to think about euthanizing animals—but one shelter in West Virginia makes a point of it.
According to the WOWK 13 news source, Kanawha Charleston Humane Society held a candlelight vigil last week to honor the thousands of animals that have been put to sleep.
Shelter volunteers strung 7,574 pet collars around the property to represent each pet that had been euthanized over the past year, the news provider reports.
"It is a terrible feeling because you know you could have helped them… those animals shouldn't have to be killed because humans didn't help them by getting them fixed or doing simple things for them," shelter volunteer Autumn Lenn told the provider.
According to the source, 4 million animals are euthanized each year. In addition to overpopulation, some pets are put down due to expensive vet bills their owners can't afford.
"Euthanasia of pets for other than humane reasons can be avoided," explains Dr. Jack Stephens, founder of Pets Best Insurance. "This is why I started pet health insurance (in the US) nearly 30 years ago… as a veterinarian I hated euthanizing pets due to economics."
In addition to helping cover vet bills due to accidents and illnesses, many pet insurance wellness plans offer spay/neuter coverage to help control pet populations. It's a one-two punch against the leading factors contributing to euthanasia.
For more information about pet insurance, visit www.petsbest.com.