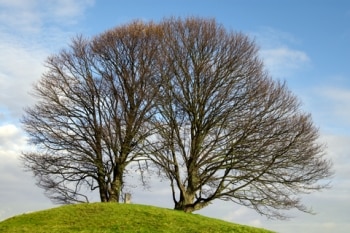 By Coleen Ellis, pet loss and grief expert, for Pets Best Insurance.
There are so many unique characteristics of our pets. If we could just capture these in a "bottle" and hold them forever, wouldn't it be wonderful?
When you think about those unique personality quirks of your special pet(s), the question is "how can you sum up these characteristics in one sentence" so that you CAN capture this as a permanent memori­alization of the pet and what they brought to your life.
For many people, the use of personalization in memori­alization is the perfect way to truly remember their pet's "dash."  We talked about the dash in a previous blog,…it's the time between the gotcha/birth date and the birth date. As the author of the poem puts it, it sums up an entire life.
Again, we talked about those various aspects that one might think of when they think of their pet's dash, from their nicknames to those quirky little sayings that we have when we talk to our pets! All of these things are a wonderful way to record a wonderful reminder of the pet and these memories.
When pet parent families have been asked to "sum up their pet's life," things like this have been said:
"Gretta – My Little Dennis the Menace Mixed with Peter Pan"
"Yumi – Mommy's Little Bunny"
"Shayna Punim – Chasing Frisbees and Hearts in Heaven"
"Squirty – My Dirty Little Boy"
These endearing and heartfelt statements can then be captured on pieces such as:
The urn
A rock for the flower garden
A personalized necklace
A charm with a photo of the pet for a bracelet
The marker for the grave
A tribute card that is sent to friends and family
In my next blog we will talk about how to use this information in the creation of a ritual or ceremony to honor the pet's life.
—
Please note, pet insurance does not cover these activities, however we feel these ideas are important to share to help during this difficult time.