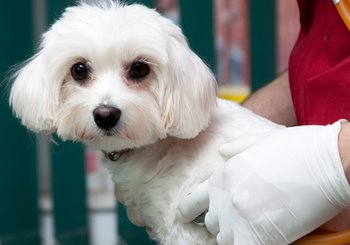 Advances in veterinary science have resulted in our pets living longer. Treatments that were unimaginable 20 years ago, are now possible for our pets. But along with those advances and increased life spans for pets, veterinary health care costs have increased dramatically. Pet health insurance is also fairly recent.
Pet insurance can help offset the cost of vet care. If you have assistance paying for life-saving procedures, it's less of a financial burden to provide the best care possible for your beloved companions. Because of their longer lives, our pets depend on us to make sure the quality of their life is maintained. They bring us joy, providing both physical and psychological advantages to our lives.
Diagnostics
Vets have access to more diagnostic tools, like MRIs, that allow them to diagnose problems with pets that might have gone undetected. Although wonderful for our pets, those and other procedures can be costly without pet insurance.
Still Only Small Percentage of Pets Insured
What's surprising is that not many pet owners are taking advantage of the financial assistance an insurance plan can provide. The American Veterinary Medical Association estimates that in 2007, there were 72 million pet dogs and 82 million pet cats in U.S. homes. But only 850,000 cat and dog insurance policies were in place that year.
Pet owner's awareness of the availability of pet health insurance is growing. Vet's offices often give out brochures to their clients on various plans.
Check into the best pet insurance policy that makes sense for you. This is especially important if you have a multi-pet family. Those vet bills will add up!