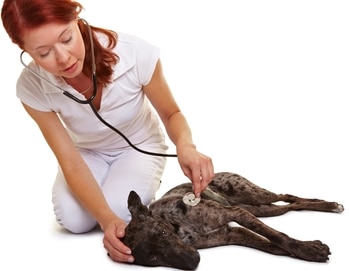 Agency releases information for pet owners during National Pet Diabetes Awareness Month
BOISE, Idaho – In recognition of National Pet Diabetes Awareness Month, Pets Best Insurance Services, LLC, a leading U.S. pet insurance agency, seeks to provide pet owners with useful information about the debilitating disease and its symptoms. Although the rate of diabetes is climbing among pets nationwide, Pets Best emphasizes that diabetes in animals is considered a manageable disease, and pets with the condition can still live long and happy lives with the proper treatment.
Instances of diabetes increased by 32 percent among canines from 2006 to 2011, and 16 percent among cats during the same time period, according to the State of Pet Health Report.¹
While the process of treating diabetes can cost thousands of dollars each year, Pets Best often helps pet owners significantly reduce these out-of-pocket expenses. Of the diabetes-related claims Pets Best processed in 2012, the average requested claim amount was $1,622.
"Pets Best is just as passionate about helping pet owners recognize their animals' health problems as we are dedicated to helping them afford treatment," said Dr. Jack Stephens, founder and president of Pets Best. "Diabetes can be an overwhelming diagnosis if pet owners are unprepared, and we want to help people understand that this disease can be effectively treated and controlled."
What is Diabetes?
Diabetes is a common condition among dogs and cats characterized by an inadequate production or use of insulin, resulting in an inability to metabolize sugar. Diabetes often leads to many complicated health problems for pets, including bladder infections, dental infections, kidney infections and other organ infections.
Most cases of diabetes in dogs are caused by an inability of the pancreas to produce insulin. In humans, this is referred to as Type 1 diabetes. Dogs do not typically develop Type 2 diabetes, which is commonly associated with poor diet and obesity. Cats are usually affected by Type 2 diabetes.
Warning Signs
Pets Best encourages pet owners to watch for specific symptoms of diabetes in pets, such as increased urination, excessive thirst, increased hunger and weight loss even while eating normal amounts. Most pets will also act lethargic, and many animals will eventually stop eating. Some cats experience neuropathy, or nerve damage that causes them to walk flat-footed. Blindness is also a symptom of diabetes in dogs, as a result of diabetic cataracts.
Animals that are Most Susceptible
Certain dog breeds are more prone to early-onset diabetes, including golden retrievers and keeshonds.  Breeds prone to developing diabetes later in life include German shepherds, schnauzers and beagles. Female dogs are much more likely than males to develop diabetes.
Among felines, Burmese cats have a higher incidence of diabetes. In addition, inactive and overweight cats, especially older cats between 10 and 13 years old, are more likely to develop the disease. Obesity is a significant risk factor for diabetes among cats. In addition, a majority of diabetic cats are male, as a result of their lower insulin sensitivity.
Treatment
Diabetes treatment is based on the severity of symptoms. Canine diabetes often requires lifelong blood sugar monitoring and insulin injections twice a day. Some diabetic cats can be treated with oral medications, while most require insulin injections.
Most plans offered by Pets Best provide coverage for diabetes treatment, including the Feline Illness Plan and the BestBenefit accident and illness plans. Pets Best reimburses up to 100 percent of claims, depending on the coverage plan.
For more information about Pest Best, visit www.petsbest.com.
Source:
About Pets Best Insurance Services, LLC
Dr. Jack L. Stephens, president of Pets Best, founded pet insurance in the U.S. in 1981 with a mission to end euthanasia when pet owners couldn't afford veterinary treatment. Dr. Stephens went on to present the first U.S. pet insurance policy to famous television dog Lassie. Pets Best provides coverage for dogs and cats and is the only veterinarian founded and operated pet insurance company in the United States. Dr. Stephens leads the Pets Best team with his passion for quality pet care and his expert veterinary knowledge. He is always available to answer questions regarding veterinarian medicine, pet health and pet insurance. The Pets Best team is a group of pet lovers who strive to deliver quality customer service and value. Visit www.petsbest.com for more information.
Pet insurance coverage offered and administered by Pets Best Insurance Services, LLC is underwritten by Independence American Insurance Company, a Delaware Insurance company. Independence American Insurance Company is a member of The IHC Group, an organization of insurance carriers and marketing and administrative affiliates that has been providing life, health, disability, medical stop-loss and specialty insurance solutions to groups and individuals for over 30 years. For information on The IHC Group, visit: www.ihcgroup.com. Some existing business is underwritten by Aetna Insurance Company of Connecticut. Each insurer has sole financial responsibility for its own products.
Pets Best is a proud member of the North America Pet Health Insurance Association (NAPHIA).
###