Pets Best Releases List of Most Popular Pet Breeds in New Jersey
Posted on March 5, 2015 under Industry News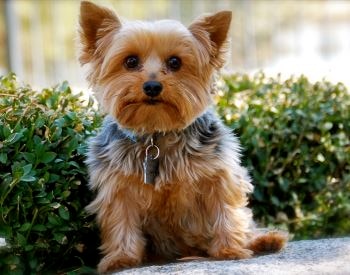 Mixed breed dogs and domestic felines top lists of most insured breeds
Boise, Idaho – Pets Best Insurance Services, LLC, a leading U.S. pet insurance agency, released its annual list of the top 10 most popular dog and cat breeds enrolled with the agency in the state of New Jersey in 2014.
In the company's 10 years of insuring dogs and cats, the top 10 most popular breeds have remained relatively consistent. However, the agency has noticed definite trends, with certain breeds gaining popularity and others falling in the rankings.
While domestic cat breeds make up most of New Jersey's feline population, dog breeds in the state tend to vary in size quite a bit.  New Jersey cities with the most dogs and cats insured by Pets Best include Trenton, Jersey City, Toms River, Brick and Hoboken. With humid summers and snowy winters, the Garden State has a diverse population of dog breeds. The most insured dog breed in the state of New Jersey is the mixed breed dog. For every four dogs insured in the state of New Jersey, only one cat is insured.
Among the top cat breeds, domestic feline breeds include the domestic shorthair, domestic medium hair, domestic longhair and mixed breed cats.
Tracking data on 234 dog breeds and 46 cat breeds, Pets Best has listed its top 10 breeds for both dogs and cats in New Jersey.
Top 10 Dog Breeds
Mixed breed
Labrador retriever
Designer/hybrid
Yorkshire terrier
Shih tzu
Golden retriever
Maltese
Boxer
German shepherd
Beagle
Top 10 Cat Breeds
Domestic feline
American shorthair
Siamese
Maine coon
Bengal
Himalayan
Persian
Ragdoll
Russian blue
Scottish fold
Photo Above: the Yorkshire terrier is the 4th most popular dog breed in New Jersey.
About Pets Best Insurance Services, LLC
Dr. Jack L. Stephens, founder and director of Pets Best, founded pet insurance in the U.S. in 1981 with a mission to end euthanasia when pet owners couldn't afford veterinary treatment. Dr. Stephens went on to present the first U.S. pet insurance policy to famous television dog Lassie. Pets Best provides coverage for dogs and cats. Dr. Stephens leads the Pets Best team with his passion for quality pet care and his expert veterinary knowledge. He is always available to answer questions regarding veterinary medicine, pet health and pet insurance. The Pets Best team is a group of pet lovers who strive to deliver quality customer service and value. Visit www.petsbest.com for more information.
Pet insurance coverage offered and administered by Pets Best Insurance Services, LLC is underwritten by Independence American Insurance Company, a Delaware insurance company. Independence American Insurance Company is a member of The IHC Group, an organization of insurance carriers and marketing 1and administrative affiliates that has been providing life, health, disability, medical stop-loss and specialty insurance solutions to groups and individuals for over 30 years. For information on The IHC Group, visit: www.ihcgroup.com. Additional insurance services administered by Pets Best Insurance Services, LLC are underwritten by Prime Insurance Company. Each insurer has sole financial responsibility for its own products.
Pets Best is a proud member of the North American Pet Health Insurance Association (NAPHIA).
###