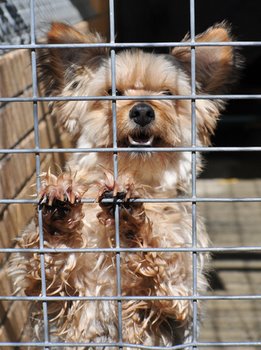 Posted by: HR
For Pets Best Insurance
Rescues are a great place to adopt a new pet. They differ from shelters because they are often run by a group of volunteers dedicated to the cause. After adopting a pet from a rescue, it's a good idea to begin researching pet insurance.
Companies like Pets Best Insurance offer cat and dog insurance which can help with the cost of vet bills.
In most cases, a rescue will not have an actual facility where the pets are kept. The pets are usually fostered in the homes of the volunteers until they can be adopted. Rescues also have a wealth of information when it comes to pet adoption tips.
Rescues will often be geared to a specific type of dog. Some cater to only small or large pets, while others are dedicated to a specific breed.
If you are looking for a specific breed, search for a local rescue. They will be able to offer dogs from a wide variety of backgrounds. Breed specific rescues usually have adult dogs that have been rescued from local shelters or dogs that have been given up by their families.
The dogs that come from rescues will usually be up-to-date on their vaccines. They also usually require spaying and neutering before the adoption to help put an end to the number of unwanted pets.
Due to the fact that the dogs live in foster homes with foster families, they are well adjusted home life. They will likely be house trained and know basic commands. By living in home environments, the personality of the dogs is known. This immensely helps matching the dogs with the right family.