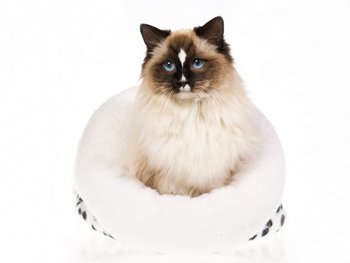 Pet health and safety may be at risk for pets that use the "Heated Wellness Sleepers" pet beds distributed by PetSafe.
According to UPI.com, the U.S. Consumer Product Safety Commission announced a recall of the Radio Systems Corp. power adapters used in the heated pet beds due to possible electrical malfunction.
UPI.com reports that about 20,000 adapters were imported from China and sold with the PetSafe heated beds and that some of the heated bed adapters could malfunction.
The Pet Product News website stated that the PetSafe Heated Wellness Sleeper can be a hazard to both human and pet health.
UPI.com reported several incidents of the connectors melting, while The Pet Product News website states that the beds were recalled because they "pose a fire risk."
"When the adaptor is removed from the bed, it can cause arcing between the coil spring covering the electrical wire and the metal connector," which the site says can potentially cause fire or burn risks, to pets or their owners.
Petsafe distributed the heated pet beds in hunter green, sand, military blue, and sand and khaki, some with a PetSafe logo stitched on the front.
Pet Product News reports that consumers who purchased the PetSafe Heated Wellness Sleepers "are urged to stop using the product immediately and call Radio Systems Corp.'s customer care" to avoid pet health and safety issues.