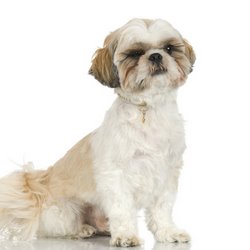 Nancy Keates, an author for The Wall Street Journal, has a theory for the reason behind the 8.5% increase in veterinary costs in 2010 (double the cost from 2000).
She wrote in the article, "The $20,000 Pet," that advanced treatment options, new technology, and "an increasingly sophisticated cadre of veterinarians" are treating conditions that weren't even being diagnosed a few years ago.
"With some of the advances in human health care spreading to the animal kingdom, pet owners have many more options for treatment—and many more chances to fork over money to cure their pets or at least prolong their pets' lives," wrote Keates.
As veterinary costs continue to rise, so does interest in pet health insurance.
"Once considered an afterthought at best and a joke at worst, insurance for dogs and cats is appealing to more consumers as a way to ease the financial bite of pet care," wrote Keates.
The number of pet insurance companies is rising as more pet owners realize just what the love of a dog or a cat means to them.
Pets can now be treated for illnesses for which veterinarians were simply prescribing euthanization a few years ago. Dog health care is becoming as specialized and sophisticated as care for humans thanks to MRIs, radiation and CAT scans.
One benefit all this advancement in care may be having: as dogs and cats are now cured and living longer than expected, they are seen increasingly more as loving, cherished creatures for millions of pet loving households.