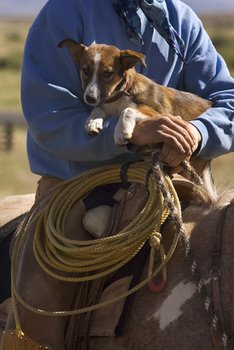 Southern states can present pet health issues. Hot, humid climates have challenges, especially for pets that are not used to the extreme temperatures. Wildlife, pests and plant life indigenous to the state can be serious health threats. This is true of pet health in Texas, which is why it's a good idea to check out the best pet insurance and coverage options in Texas.
Texas Pet Laws
• Rabies: Texas, like most states, has particular laws that pet owners must abide by. Rabies is an ongoing concern in most states, but due to so much uninhabited land in Texas, rabies is a very real threat to pets. Texas requires that cats and dogs, age 12 weeks of age or older must be vaccinated against rabies and have a certificate that reflects that. The rabies vaccination must be given every three years.
• Spaying and Neutering: Texas requires that all animals up for adoption in shelters must be spayed or neutered before they are adopted. Some pet health insurance companies offer limited coverage for spaying and neutering.
• Quarantine: Any pet entering the country that is less than three months of age must be confined at home until it reaches three months and can have its rabies vaccination.
Pests and Toxic Plants
Like many southern states, Texas has mosquitoes. As mosquitoes carry diseases affecting both humans and pets, it's important to be proactive in preventing diseases in pets. Heartworm is very prevalent in southern states because it is spread by mosquitoes.
Ticks are also a problem in Texas. It's important for you to be diligent about your yard maintenance and watch for ticks on your pets. Pets are naturally curious and will investigate interesting wildlife like snakes. They will also eat vegetation that could be poisonous. Be very careful when using any pesticides, however, as they can be poisonous to animals. Read the labels carefully.
Pools
Hot climates usually influences more pools. Most people in areas of the country with extreme heat have at least a small pool in their yard. Pools can be life-threatening to pets, as not all pets are good swimmers. If pets are not used to a pool and fall in, they may have trouble getting out. The sides are too slippery for them to negotiate and they may quickly become exhausted and drown. Chlorine and other pool chemicals can be poisonous, too. Never leave your pet unattended around a pool.
Texas Pet Insurance Coverage
Check into pet insurance coverage in Texas as there may be items that are particular to the state or different areas of the state.