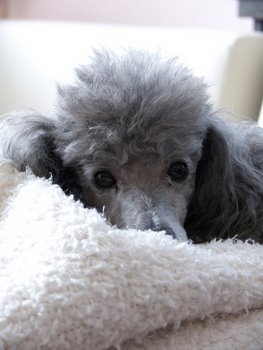 Posted by: H.R.
For Pets Best Insurance
Because the holidays are a popular time for acquiring new family pets, there are likely many new dogs and cats adjusting to their new home right now. However, 2010 was an expensive year to dive into pet ownership in the US, where $20 billion was spent on vet bills according to market research firm Packaged Facts. Despite the lingering recession, this is an increase of 100% from over a decade ago.
It's no surprise then that another pet care industry is also seeing an increase: pet insurance. More pet owners are gathering cat and dog insurance information and seeking security from high veterinary bills for the pets they love.
One possible future benefit to the rise in interest for pet health insurance may be less homeless pets in shelters.
According to two recent articles on the cost of owning animals published in the New York Times, one common reason pets are relinquished to shelters is because the adoptive family failed to realize the true cost of pet ownership. However, this may reverse if more pet owners think ahead, do a pet insurance comparison, and purchase policies.
For now, while most shelters are still seeing an increase in pets at their facilities, some, like Portland's Oregon Humane Society, are noting an increase in adoption numbers. With two weeks left in 2010, the shelter had already adopted out over 130 more pets than 2009, according to an OregonLive.com article. By Christmas, the number of adoptions posted on their website was 10,764, topping 2009 adoptions by 651 lucky dogs and cats.