Pet Insurance 101: Why Pets Best?
Posted on September 26, 2014 under Pet Health & Safety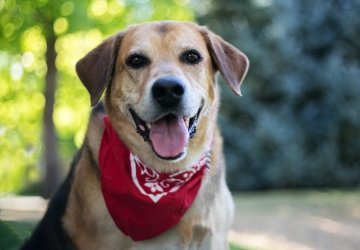 In this Pet Health Insurance 101 series we help you better understand what we do at Pets Best, why we do it, and why you need it.
Looking for a pet insurance provider can be confusing. At Pets Best, we strive to stand out from the crowd and want to ensure you find the right coverage for you and your pet. Here are seven common reasons why customers love pet insurance offered by Pets Best.
Take your pets to any veterinarian you want
We want you to be comfortable with who's taking care of your pet, so our insurance policies allow you to use any licensed veterinarian in the world. We believe treatment decisions should be between you and your veterinarian, and that's why we don't tell your veterinarians how much they can charge. We simply help you pay for the best veterinary care available.
Premium options are flexible and affordable
We understand different people value their budgets in different ways. By allowing you to customize your deductible and reimbursement percentage, premiums can be affordable for any type of budget. Deductibles range from $50-$1000 and reimbursement percentages begin at 70% and go all the way up to 90%. Payment options are annual, quarterly, or monthly and premiums never increase when claims are filed.
Pay deductible annually, not per incident
Many pet insurance companies require a per-incident deductible be met before they start paying claims. We reimburse approved claims as soon as the one-time, annual deductible is met.
Get reimbursed in 2-5 days on average
We have the fastest reimbursement rate in the industry! And, you can have the money directly deposited into your bank account at no charge.
Short waiting periods
Once you enroll your pet with a health insurance policy, we want you to be able to use it as soon as possible. The wait is only 3 days for accidents and 14 days for illnesses. Please note that there are seven specific conditions that are subject to a 12 month waiting period, which may be waived with a veterinarian exam.
Medical records are not needed for coverage
When you're filing a claim for an accident or illness involving your pet, the last thing you want to do is jump through hoops to get it done. Making the process as smooth as possible for everyone involved is what we aim to do. We do not require medical records or a physical exam to enroll pets in a pet health insurance policy.
We don't discriminate
At Pets Best, everyone is welcome! We'll insure dogs and cats from 7 weeks old up to any age. We don't exclude senior pets from being allowed to get insurance. Additionally, we don't have breed restrictions.
Pets Best also has claim pre-authorization capabilities. If you're a customer and wondering how much money you would be reimbursed for a certain illness or injury ahead of time, you learn more by logging into your customer portal HERE.
For those unable to pay upfront vet costs, there is an option available for cooperating veterinarians who opt to take the claim reimbursement directly from Pets Best. Download the release form HERE.
READ MORE about the benefits of insuring your dogs and cats with Pets Best…
Protect Your Pets with Pet Insurance

Get an Instant Quote Online
or Call Pets Best at 877-738-7237
*Please note, policies available in Florida, South Carolina, and Washington state vary from the above descriptions.