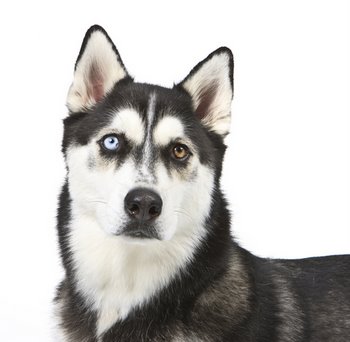 By: Judy Luther
Certified Professional Dog Trainer
For Pets Best Insurance
By now, unfortunately, most people have given up on their new year resolutions. But this is a great time to focus on pet health instead! Here are some good habits to develop and keep for your dog.
# 1 Resolve to keep up with your dogs' veterinary care
Regular visits to the veterinarian are incredibly important to help your dog live a long healthy life and having pet health insurance may help you afford the best care. Some pets are not so keen on going to the vet. You can help your pet enjoy it by showing your dog the vet office is a fun place to visit. Take plenty of yummy treats and ask the vet staff to give them to your dog. This will help your pet make a good association with their vet. Take your dog to the vet just to visit, have him hop on the scale for a quick weigh in, get a treat from the receptionist, etc. Make these trips short and stress free for our pet.
#2 Establish a daily exercise plan for your dog or puppy
Take your dog for daily walks to ensure great pet health! You can play ball and use interactive toys. Set aside some time each day to spend quality time with your pet. Just letting your dog hang out in the yard doesn't count. You and your dog need to spend time having fun together. And you will also benefit from extra exercise! Playing with your dog not only build a great bond between you and your pet, but it also mentally stimulates your dog.
# 3 Train your dog
Regular training sessions help to keep your dog mentally stimulated. Dogs can learn at any age, so whether you have a puppy, an adult or a senior dog, keep up the training. Many trainers offer fun, unique classes, including canine good citizen, tricks, frisbee, agility and K9 nose work just to name a few. Remember always use positive, force-free training methods.
#4 Educate yourself about dog food
Feed your dog the best quality food you can. High quality food will help extend your dogs' life and keep him healthy. Visit www.wholedogjournal.com to learn more about pet foods and treats.

Or Call 877-738-7237 to Add a Pet to Your Current Policy
# 5 Adopt your next pet from a shelter or rescue group
There are many wonderful pets waiting for a family to adopt them. If you are not ready to adopt a pet from a shelter or rescue, consider fostering a pet. Giving a pet a warm happy home while they await their permanent home, will help it adjust to a new home easier and reduce shelter-induced stress and anxiety.
These a simple tips should continue for the life of your pet. Your dog will thank you because you will give him a great life, and you will have a happy family pet.
For more information about pet health or to learn more about cat and dog insurance, visit Pets Best Insurance.