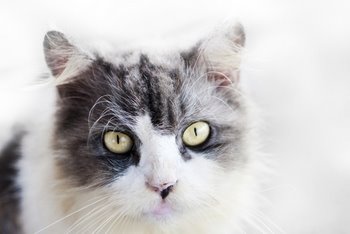 Posted by: H.R.
For Pets Best Insurance
While our beloved pets are safest inside the home, especially in the winter and if they are aging or ill, cats that are found as strays are sometimes hard to break of their outdoor habits and roots.
There's something to be said for cats that have spent some time "on the street." They've learned extra skills and know how to adapt to their environment. But that doesn't mean an outdoor cats health won't benefit from their owner practicing some cold weather safety tips. Having cat insurance for your pet can also help to be prepared for any accidents or illnesses that occur during the winter months. Companies like Pets Best Insurance can help to cover a portion of vet bills.
As winter approaches, a cat who spends time outdoors will grow a thicker coat and shed less often to stay warm. However, they burn more calories to stay warm as well. According to the Oregon Humane Society, outdoor kitties can be fed more during the winter so that they get extra calories. They will burn off those calories staying warm and getting extra exercise.
Only plastic or heated bowls should be used outside, as opposed to metal. While metal is the best bowl for indoor use, as it promotes pet health because it is non-porous and resists bacterial overgrowth, metal will freeze outdoors in the winter.
Supply safe outdoor cat shelter that is covered, insulated with straw, and is turned away from the direction of the wind. The organization Alley Cat Advocates put a simple idea for a homemade cat shelter on their site, made from a styrofoam cooler. Heated beds specifically for outdoor use are also available for purchase at pet stores and online.