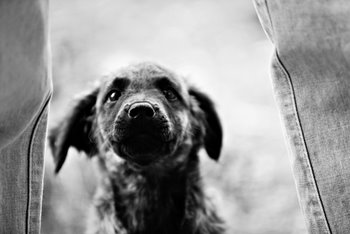 Choosing to add a new member to your family is a huge responsibility.
Once you have decided that you have the time to commit to a new pet, you are ready to begin your research. When looking to adopt a new pet you will also need to consider purchasing pet insurance.
Below are several pet adoption tips that will help you choose the type of dog or cat that will be the best fit for your family.
• Costs: The first thing you'll want to consider is the cost that is involved with owning a pet. Besides food, there is the cost of annual veterinary care. To help with the cost of pet heath care, consider pet health insurance. Companies like Pets Best Insurance offer reasonable rates for cat and dog insurance.
• Family Dynamics: You will want to consider when choosing a new pet for your family is family dynamics. Do you have children? If so, you need to evaluate which breeds of dogs tend to be better with children.
• Exercise: Consider the amount of time you have to properly exercise your new dog. If you lead an active lifestyle, you will probably want to choose a breed that enjoys being active, too.
• Location: You also want to examine where you live. If you live in an apartment, then a large breed dog may not be the best choice for you. Also, check the stipulations regarding having a dog in your apartment—there may be weight limits and breed restrictions.