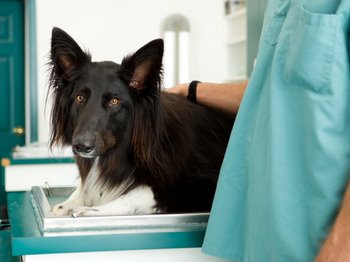 Even though people have pet insurance for their pets, they "are not seeing the veterinarian as frequently as they used to," according to the American Veterinary Medical Association.
In an article published in the Calgary Herald titled "Why Pet Owners Fear Vet Visits," pets are potentially not getting the proper veterinary attention for two reasons: lack of information and "higher than expected costs for vet services."
The article was written by veterinarian Dr. Wendy McClelland, who recommends one or two wellness visits per year—one for younger pets, two for older. She reminds pet owners that those visits can be used to discuss pet health, nutrition, care options, and preventative care to prepare for the future and eliminate fear, "instead of just putting out the fire of the latest illness or injury."
Because one or two vet visits per year—even when an animal is seemingly healthy—does cost money, McClelland admits, she says pet owners should "think of them as insurance." Alternately, pet owners may think of insurance for wellness exams. Pet insurance companies like Pets Best Insurance offer coverage for wellness visits. Such visits help find potential pet health issues early on, eliminating unnecessary soaring expenses.
Online pet insurance company websites offer a wealth of information as well, from pet health tips to the ability to thoroughly compare pet insurance to find the best financial fit. This could be the answer that those pet owners mentioned in the article were looking for.
Pets rely on their owners for all their needs. Even if pet owners weren't fully aware of the full expense of pet ownership when they adopted a dog or cat, pets shouldn't have to suffer because their owner is afraid of a diagnosis or a bill.