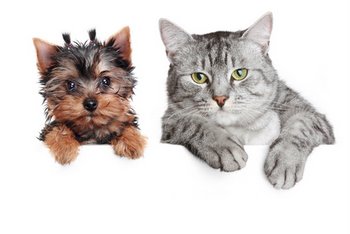 By: Dr. Jack L. Stephens
Pets Best Insurance President and Founder
To help assist pet owners in choosing a pet insurance provider and in selecting the best coverage, I am initiating the new "What to look for in pet insurance" series.
Once you decide pet insurance is right for you, then you must decide which company, what type of coverage and which benefits are best. I will not provide company names or plan types, but provide you with fundamental information that is important in the selection process for your pet and your pocketbook.
Pet insurance is licensed by your state
Pet health insurance is required to be regulated by each state under the property or miscellaneous class of insurance. Pets are considered property and as such, fall under that broad category of regulation the same as home owners, auto and other forms of property insurance. The benefits provided by the insurance contract and services rendered by the insurance provider are however very similar to our own health insurance. Unlike human health insurance, you pay the premiums, not your employer. And the premiums are not tax deductible (yet). Also, unlike human health care, in most situations, you pay for the veterinary services and submit your claims seeking reimbursement for those expenses from the insurance company. This may change over time, but for now this is the predominant method, since veterinarians do not typically bill for services or have the staff for billing.
Submitting pet insurance claims
Look for a pet insurance company that allows you to submit claims online by downloading your receipts and signed claim form or by faxing in your documents. Mailing your claim can add one or two weeks to receiving payment. Even more important, with some companies you can elect to have your payment deposited directly into your bank account the night your claim is adjusted and approved! We've receive compliments from our policyholders relating they received their funds before their credit card was debited!
Because you are paying the veterinary care upfront and then seeking reimbursement it becomes more important that you understand your pet's coverage and "how it works." Otherwise you can find yourself not being reimbursed for pet expenses you had assumed would be covered. In addition, you still have to make some provisions for payment until you're reimbursed, which makes the turnaround time from when you submit a claim until paid very important.
The first part of a cat or dog insurance policy is the Declarations Page, which describes the insured pet, the policy term, the insured and type of coverage. Be sure to review this page for accuracy. The next part is the "Insuring Agreement" of the insurance contract which defines what is covered. Most companies offer "Accident Only", "Accident & Illness" and optional "Wellness/routine care" benefits which can be added to the policy. There are special Cancer only, Surgical, Hereditary and Behavioral riders available with some.
And a few even offer vacation interruption, boarding of pet for policyholder illness, pet death and lost pet benefits as added coverage. Use care in selecting added coverage, because the value proposition may not be worth the added cost.
How pet insurance claims are adjusted
Part of the insuring agreement section gives an overview of how coverage is paid or reimbursed (this may be in another section on some policies). This part is critical because it tells you how much of your pet's actual charges may be allowed. Some companies do not pay claims based on actual cost but on a predetermined schedule of cost. Your payment may be based on a benefit or fee schedule which has specific payment allowances, despite the charges you may incur. Or payment may be made on what is normal for your area. This is called "usual & customary". How much your veterinarian charges, or your pets cost due to severity, complications, response to treatment or other factors may be considerably higher. Be sure to determine before your purchase whether the policy you select will pay a flat percentage of your cost. Otherwise, you may have a huge shock at being reimbursed considerably lower than you expected when an accident or illness occurs to your pet.
A dog or cat insurance policy literally covers thousands of medical conditions that can occur in pets. Insurance is not for ongoing medical conditions or for recently developed medical conditions prior to the policy effect date. It is for future unknown medical events that may happen. Pet insurance policies will also have waiting periods, and benefits will not be eligible until after the waiting period is over. Waiting periods vary by company and by type of coverage. For instance, accident coverage usually starts in 1 to 3 days, while illness coverage may take 14 to 30 days to be effective, depending on the company.
If your pet has a medical condition, whether diagnosed or treated prior to enrollment, you may want to ask when and if the condition will ever be covered by the policy before your purchase. I will discuss this more under "exclusions" in another series.
The following are things your pet insurance policy should allow or provide:
• Ability for you to use any veterinarian of your choice, an emergency clinic or veterinary specialist for your pet.
• A policy that does not set fees for services, diagnostics or treatments (benefit schedule). Good veterinary care should not be limited by a benefit or fee schedule that dictates reimbursements to you.
• Easy-to-read and understandable policy available to you for online review before buying. Use the internet to shop, but enroll only after you ask questions before you enroll. Call the company and ask your questions, if they are evasive, it likely will not be better after you buy.
• Ability to customize your plan from basic coverage to broader coverage providing you with options to better evaluate price to benefits.
(Next: Benefits you need, Exclusions and Benefits you may not need)