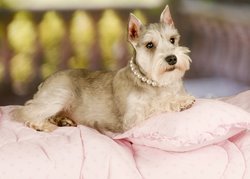 Officials in New York are making life better for pets, Syracuse.com reported.
State lawmakers approved a bill this month that eliminates a former law that placed a 21-year limit on pet trusts— or money left over for the care of a pet after its owner passes away.
Before passing this bill, pets were only eligible for the trusts for a set amount of time, although oftentimes pets will live much longer after the passing of their owners. According to supporters of the bill, the previously-set 21-year restriction was just not long enough.
"Parrots can live 50 to 75 years," Assemblywoman Deborah Glick, one of the bill's sponsors, told Syracuse.com.
Glick wanted to ensure that pets which live longer will be taken care of for the duration of their lives.
Glick said she realizes there may be more important matters at hand, but that this bill was of particular importance to her.
"I can certainly understand where people would say this is not the most pressing issue, and I would agree with that," Glick told the news provider. "But since it's not that controversial, it's the type of thing that can happen without much time or effort."
Glick added that lawmakers can help to make pet's lives better, while also focusing on other bills simultaneously, Syracuse.com reported.
"While we continue to grapple with a very serious financial problem for the state and localities, that doesn't mean that all work comes to a screeching halt. We continue to do other work as we always do," she told the news source.
According to Legalzoom, pet trusts have been around for a long time.
One of the most well-known cases of a pet being taken care of after the passing of its owner, was American Heiress Doris Duke's dog Minnie, who was left a $100 million trust.
Legalzoom.com also reports that Betty White and Oprah Winfrey may have trusts set-up for their beloved pets.