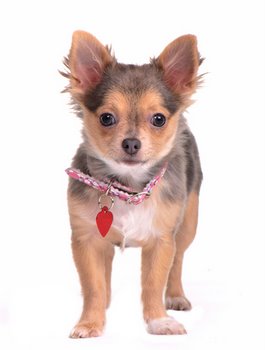 As a pet insurance company, we're taking part in April's month-long observation of "National Pet Month."
The week of April 18-24 is "National Pet ID Week." Which is why this is an important time to note that only about 2% of cats and 15% of dogs who are lost are reunited with their owners.
Here's another scary statistic—one in three pets will get lost at some time in their lives! If you love your pet, wouldn't you do anything to prevent that from happening? Aside from ensuring your pet has the best pet insurance, making sure that your pet has adequate identification can be very helpful in the event that he is lost, and is also part of good pet health care.
Means of Identification
• I. D. tags on collars: It's probably true that more people put IDs on dog's collars and many cats aren't wearing collars. People mistakenly think that a cat will not tolerate a collar, but they will once they've adapted and the fit is correct.
• Tattoos: Horses have been tattooed for years on their inside upper lip as a form of ID. Some people opt to have their pets tattooed with ID. These are usually on the tip of the ear or groin area.
• Microchipping: This is a more recent form of putting IDs on pets. A tiny microchip, about the size of a grain of rice, is implanted under your pet's skin. Each chip has a unique number that is registered to the animal and entered into a national database. While most pet health insurance companies won't cover microchipping, most vets and animal shelters now use a wand that can read the microchips, and consider it an important part of pet ownership. Many shelters now provide chipping before a pet is adopted.
What Else Can I Do?
Here are some things you can do to help if your pet is lost, even if he has ID:
•Have a recent photo of your pet. This will help if you need to create a lost pet flyer.
• Make sure your dog's license is current.
• Include your cell phone number on your pet's ID tag.
• Have a list of people who know your pet. They will be good candidates to be on the lookout if your pet is lost.
• Always keep pet safety in mind when walking or running with your dog.